DaaS leader enjoys rapid growth among global enterprises in need of secure, scalable virtual desktop services
Founded in 2011, Dizzion delivers virtual desktops and other cloud platforms to customers requiring high-performance, compliant solutions for their remote workers.
Dizzion's customer base includes business process outsourcers (BPO), healthcare providers, financial services, education, legal and insurance organizations. After ending 2019 with a three-year growth surge of 195 percent, company leaders began to rethink their cloud strategy. They turned to Equinix Metal™ for infrastructure-on-demand so they could focus more on growing and scaling their business.
70% decrease in hardware spend: Savings enabled more manageable growth for the Dizzion team
84% faster time to market: Partnering with Equinix Metal helped expand Dizzion's global footprint
55% growth in compliant workloads: Leveraging Equinix Metal increased efficient segmentation in workloads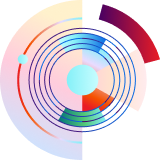 Ready to kick the tires?
Sign up and get going today, or request a demo to get a tour from an expert.
Get started