How HoopFigures Is Melding the Digital and Non-Digital Worlds of Sports
Thinking about building a software startup? Think bigger! Add more things to the mix than just software. Like athlete sponsorships. And real estate investing.
That's the mix Ki Kareem Hunter, founder and CTO at HoopFigures, is going with. After spending some time working as a software developer at Microsoft and then Fidelity's real estate lending business—all while running a small notary side hustle—he decided to start his own business that would combine the things he learned over the course of his career with his life-long passion for basketball.
HoopFigures is, in part, a software platform designed to make it easy for recreational basketball leagues to build collaborative digital hubs for their teams. Instead of running their own websites, local leagues can turn to HoopFigures, with its range of features for managing everything from player awards and accomplishments to schedules, fan engagement and more, all tailored to the local basketball league use case.
Most leagues lack the resources to build their own websites, Hunter says, and existing apps in the category tend to offer very few features, like scheduling capabilities. HoopFigures differentiates by providing interactive, personalized experiences.
But it's more than software. Drawing on his experience in real estate lending, Hunter plans to invest in commercial real estate and make available to the local leagues who are HoopFigures customers. He's also working his connections in the basketball world to facilitate sponsorship deals for recreational players.
None of these individual elements are new ideas, obviously, but combined they add up to a business only someone like Hunter, with his unique mix of experience, could conceive.
"No one has been in the position I'm in or has the connections in the basketball world [I have] to build this type of company," Hunter says. "I'm not reinventing the wheel, but rather than building a unicycle, I'm building an actual car."
A slow-growth mindset
Hunter formally incorporated HoopFigures less than a year ago.
He says he has had offers of seed funding, but that he has turned them down, explaining that he would rather establish a solid business on his own terms and then, sometime down the line, seek growth funding.
"It's a slower-growth model, but in the long term it's going to be worth it," he says, adding that his mindset was reinforced by a mentor in the startup program at Equinix, which HoopFigures uses to host its software platform, who encouraged him to prioritize control of his company over rapid growth and investment. "He was one of the few people who said, 'This is a cool idea and we want to see you succeed,'" Hunter recalls.
Stay tuned…
This slow-growth mindset has worked so far. Hunter has built his business to the point where it can cover its operating costs while expanding. Today he is focused on expanding marketing efforts to draw more players to the HoopFigures platform, which currently has about 70,000 active monthly users. That's a decent figure, but as Hunter notes, there are about 20 million recreational basketball players in the US, which means there remains plenty of room for expansion.
He also continues to add new features to the platform, aiming to differentiate it further from conventional sports apps for recreational leagues. Eventually, he envisions the company organizing national basketball tournaments that recreational players could attend as inexpensively as possible, giving them an experience that has traditionally been out of reach for most local leagues.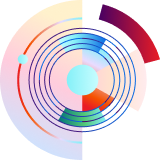 Ready to kick the tires?
Sign up and get going today, or request a demo to get a tour from an expert.
Get started