Helps businesses move the best ideas forward
Make unique contributions to solving some of the world's most stimulating technology problems.
NVIDIA's Vision: A World Where Everyone Can Access World-Class AI, ML and Deep Learning
In case you haven't yet realized it, artificial intelligence and machine learning (AI/ML) are reshaping the world. We're fast approaching a future where data analytics, machine learning, deep learning and similar techniques will be central not just to large enterprises but also to smaller companies, who will leverage AI to accomplish tasks as diverse as controlling the quality of baked goods to assessing the condition of trading cards.
The challenge is that most of the world is not quite ready for this AI-centric future. This is not because the software and hardware that AI requires don't exist, but because many companies lack easy access to the expertise necessary to run AI/ML workloads tailored to their unique use cases.
Closing this gap is the mission of NVIDIA LaunchPad, a free program that places world-class AI/ML hardware, software and expertise within easy reach for any business that wants to experience them. With LaunchPad, NVIDIA aims to bring AI-powered innovations to the masses, offering curated labs and hosted infrastructure to erase the barriers that have previously prevented most companies from taking full advantage of AI.
Why businesses struggle to leverage AI
To understand the problem that LaunchPad is solving, you have to step back and think about how businesses usually approach AI-enabled investments today. Typically, they start from one of two positions.
The first is having no idea how to implement AI-based solutions at all, usually because the business has few, if any, AI or data analytics experts on staff. In this case, the company may know which problems it wants to solve with the help of AI, but it struggles to identify which hardware and software tools to use within the burgeoning AI/ML systems and software ecosystem (to which NVIDIA is a major open-source contributor) to build its solution.
The second approach – which is common among businesses that have some in-house AI expertise but lack the resources to accelerate AI workloads on their own – is to prototype an AI solution, usually using self-hosted servers or public cloud infrastructure. But getting from that prototype environment to a production-scale deployment of AI-based technology is where businesses tend to get stuck.
In both of these cases, AI initiatives have a tendency to fail. The complexity of the software and hardware resources necessary to support advanced AI-centric investments is just too much for many organizations to handle, so they end up abandoning projects before they have completed all of the experimentation and testing needed to bring a new idea into production.
Democratizing the AI experience
NVIDIA introduced LaunchPad – offering hosted full-stack labs for AI, ML and deep learning, complete with sample data and documentation – in November last year. The chief goal behind LaunchPad is to place AI-based solutions within reach for every company, not just those with specialized hardware and elite data science teams.
"We believe that AI and the software that powers it will continue to proliferate," said Kevin Jones, Principal Product Manager at NVIDIA. "We wanted to deploy a global set of accelerated infrastructure to make it easy to access."
LaunchPad does this by providing instant access to high-end, GPU-enabled servers and software for AI developers and IT professionals. The servers run in Equinix Metal data centers, and they are managed by the Equinix Metal team in collaboration with NVIDIA. LaunchPad users can connect to the systems and experiment with curated labs in AI, data science, ML and deep learning from any location.
This means that businesses don't have to purchase GPU-enabled servers, wait for them to ship, then attempt to deploy them in their own data centers to design and train AI/ML models, as well as understand how these workloads flow from development into production. Businesses can simply work with NVIDIA to get everything they need in a single package.
GPU-enabled servers are only one part of that package. NVIDIA provides guidance to help businesses figure out which systems to choose for their AI/ML workloads, as well as which software to use for a broad range of use cases like developing a chatbot, creating a model to predict prices, scaling out data science workloads, supporting 3D design collaboration and more. And best of all, the LaunchPad program is offered to companies at no charge to help them experiment and understand what AI makes possible for them.
"We build a complete experience," Jones said. "It's not just a raw environment where the user has to figure out what to do."
This is important, he added, because many LaunchPad users come to the platform with limited AI/ML expertise. They might be IT leaders within their organization who have been tasked with supporting new types of workloads or finding ways to apply AI/ML to the business, for example, but who lack deep expertise with AI/ML hardware and software. LaunchPad helps such users forge a path toward production AI/ML deployments.
"We help them learn to walk," Jones said. "The idea is to get their mind spinning and get their hands on the capabilities" of modern AI/ML and deep-learning technologies, so that businesses can eventually deploy production workloads in their own data centers or in a managed colocation facility like Equinix Metal.
Time to make the donuts – now with help from AI/ML
Companies of many types and sizes have taken advantage of NVIDIA LaunchPad since its launch last fall.
They include, in part, the usual suspects – like businesses building AI services to help power autonomous vehicles, financial services companies that want to use AI/ML to assist with fraud detection, or retailers hoping to build intelligent AI/ML-powered chatbots to interact with shoppers. Use cases like these are among the most obvious contexts where AI, data analytics and deep learning can accelerate decision-making and solve business problems that humans just can't handle manually.
But alongside these use cases, LaunchPad is also incubating some more novel AI/ML deployments, which are being built by companies that might not have otherwise even thought to take advantage of AI/ML without the easy access that LaunchPad brings to the technology.
For example, one early participant in LaunchPad was a bakery, which uses AI/ML to detect defects in baked goods as they roll out of machines. The next time you sink your teeth into a shapely cookie or donut, you may have AI to thank for helping bring it to you.
Along similar lines, a company that sells baseball trading cards used LaunchPad to develop a model that can identify cards and assess their physical condition. The solution allows the business to estimate the value of cards automatically.
Moving the best ideas forward
Ultimately, Jones said, NVIDIA created LaunchPad to "help businesses move the best ideas forward" – just as the company is committed to moving its own employees' best ideas forward.
Though NVIDIA, founded in the early 1990s, is hardly a startup, Jones said that projects like LaunchPad "make it feel very much like a startup [because] we're doing true R&D for what we think the world needs" – like instant easy access to AI/ML-optimized hardware, along with the software and expertise necessary to take full advantage of that hardware.
To learn more about LaunchPad, see the growing ecosystem of providers and educational tools, or get started with your own AI experiments, visit the NVIDIA LaunchPad webpage.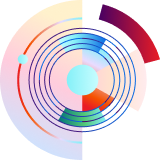 Ready to kick the tires?
Sign up and get going today, or request a demo to get a tour from an expert.
Get started