How Mirantis and open source help companies control their own destinies
At Equinix, we like to believe that most of our customers come to us because they find value in our services. It would be a stretch, though, to say that every business that uses Equinix data centers or infrastructure shares our core philosophical principles.
But we can make that statement about Mirantis, a long-standing Equinix customer. Mirantis not only uses Equinix Metal to host workloads that just wouldn't work elsewhere. It also shares our vision of making sophisticated infrastructure dead-simple for anyone to use.
Here's how Mirantis delivers on that vision by offering a wide range of products and services designed to enable a "ZeroOps" approach to running OpenStack, Kubernetes and other open source solutions.
Enabling open source since 1999
Mirantis is among the few companies that can truly take credit for having helped make open source as pervasive as it is today. The company originated all the way back in 1999, when there was lots of doubt about the long-term viability of open source software. Microsoft's CEO at the time infamously decried open source platforms like Linux as a "cancer" that companies should avoid at all costs, partly because they were so complex to deploy and manage at the time.
But Mirantis had a more optimistic take on the possibilities that open source offered to businesses. "Our roots and our focus are heavily buried in the open source community space," Shaun O'Meara, Field CTO at Mirantis, says. "We are and always have been massive contributors to open source."
Mirantis stepped into the open source space with a mission to help businesses navigate the complexities of open source so that they could take full advantage of software whose code was freely available, even if it was rough around the edges. Originally, the company did this primarily by offering consulting services, but in the 2000s, it started building out products that helped to automate the deployment and management of open source software.
The company initially focused on OpenStack, a major open source platform designed to help organizations build private clouds. By delivering solutions that helped businesses set up and operate massive private clouds based on OpenStack, Mirantis assisted more than a few major companies – such as PayPal, to name one prominent example – in making their first move into the cloud, long before cloud platforms became the de facto solutions for hosting workloads that they are today.
"We were building private cloud solutions before they were even being called private cloud solutions," O'Meara notes.
Keeping open source pain-free
Fast forward to the present and much has changed in the worlds of both cloud computing and open source. The rise of public cloud platforms has made it possible for virtually any business to deploy massively scalable workloads using infrastructure managed by someone else, and open source is now in use within nine out of ten businesses – including Microsoft, which declared nearly a decade ago that it "loves Linux" and now contributes routinely to a variety of major open source projects.
Even so, not every workload is a good fit for the public cloud, and not every business has the expertise necessary to set up its own private cloud (in fact, very few do). That means that there is still plenty of opportunity for Mirantis to deliver solutions that help organizations create and operate private clouds using open source software.
Today, Mirantis pursues that vision by offering easy onramps to both OpenStack and Kubernetes – which, like OpenStack, can be used to pool clusters of servers into an environment that resembles a private cloud. Mirantis OpenStack now runs on Kubernetes, and the company also provides a standalone Kubernetes distribution, k0s, which is designed as an easy way to get cloud-native environments up and running. The fact that Mirantis bought Docker Enterprise in 2019 and the Lens Kubernetes IDE in 2020 makes the company an even more central player in the realm of open source cloud-native software.
To build test environments and ensure that its many solutions work reliably wherever they are deployed – including in massive private clouds that include thousands and thousands of servers – Mirantis relies on bare-metal servers provided by Equinix Metal. In addition to delivering massively scalable server instances – which can scale in a granular way to as many as 1,500 Metal servers in a single cluster for peak testing – that Mirantis can spin up on demand and down as needed, Metal provides Mirantis' developers and QA teams with complete control over the infrastructure to tightly control important variables as they build and test their software.
"Equinix gives us full visibility into our environment so we can do high-end testing," O'Meara says, noting that his teams wouldn't enjoy the same visibility using shared, virtual servers in the public cloud, and which "probably couldn't give us as many servers as we need on demand anyway."
In particular, Mirantis benefits from having full control over layer 2 networking between nodes, making it possible to validate and stress test complex networking configurations within private cloud solutions. It can also leverage advanced NICs (SmartNICs) and hardware accelerators to ensure that bespoke bare-metal hardware used by Mirantis customers is compatible with the company's software.
On top of this, bare-metal infrastructure is essential for Mirantis because the company's CI/CD and testing routines require it to "create virtualization layers within virtualization layers," O'Meara says, which is another task that wouldn't be practical using virtual server instances on public clouds.
We're pleased that we can provide Mirantis with the simple access to bare-metal servers that it needs to build and test its solutions. It means we're doing our job of delivering hassle-free access to high-end infrastructure, which in turn helps Mirantis deliver on its vision of taking the "pain out of having to look after infrastructure," as O'Meara puts it, for companies that use OpenStack and Kubernetes.
Empowering companies to control their destinies
While Mirantis already enjoys a status as an established enabler of major open source platforms, the company has ambitions to expand toward additional corners of the open source space.
One area of future focus, according to O'Meara, is the confidential computing space, where the company hopes to help organizations with very strict data security and privacy needs to take full advantage of open source.
At the same time, Mirantis is building out additional solutions designed to reduce the hassle of running OpenStack and Kubernetes even more by, for example, simplifying governance needs.
It's all part of Mirantis' mission of enabling ZeroOps, which is "more than a tag line for us – it's an ethos," as O'Meara is keen to point out.
He adds that ultimately, Mirantis wants to ensure that every business can "control its own destiny" by using software of its choosing to build cloud environments of its choosing. "People who want control of their destiny want private clouds – they want to be able to spin nodes up and down when they want, to see into the network when they want, to control cost models as they want," he says. Mirantis is committed to continuing to build solutions that enable any organization to do just that.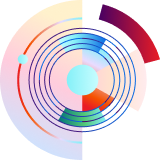 Ready to kick the tires?
Sign up and get going today, or request a demo to get a tour from an expert.
Get started