Equinix Metal™ boosts resilience, flexibility as DNS leader sees rapid growth.
Partnering with Equinix provided the infrastructure flexibility to support significant growth — including 50 new enterprise customers. NS1 supports intelligent DNS and traffic management systems with bare metal to help demanding, mission-critical applications.
NS1 is a leader in modern application and access networking. Its managed DNS optimization solutions for major global brands and traditional enterprises help maintain mission-critical infrastructure and increase resilience. Initially, NS1 leveraged Equinix Metal to build redundancy and help mitigate malicious internet traffic for customers. As their business has grown, NS1 now partners with more than 650 enterprise-level customers in 46 countries. As a result, NS1 needed a strategic resource to support the growth.
The performance and reliability of Equinix Metal helps NS1 deliver ongoing value to customers and decrease churn. NS1 has the average 96% customer retention and 42% quarterly growth.
"The old adage is you can pick two of the three when it comes to speed, reliability and cost," says Jonathan Sullivan, co-founder and chief product officer for NS1. "Equinix Metal actually delivers on all three."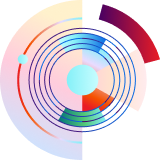 Ready to kick the tires?
Sign up and get going today, or request a demo to get a tour from an expert.
Get started