Cycle.io Founder's "Midwest Approach" Is Paying Big Dividends
When launching his company Cycle.io seven years ago, Jake Warner decided against taking the traditional tech-startup route. Instead of pitching VCs for funding, building the product, and then racing toward a successful exit he utilized what he calls the "Midwest approach"–he's from Ohio–a strategy of slow but steady growth, free of glossy pitch decks and all the entanglements of venture funding.
One way to describe Cycle's product is that it's a container orchestration platform. But, Warner cautions, that term is misleading, because Cycle is about so much more than just deploying containers–it also provides a full set of infrastructure management features.
"The unique thing about Cycle is that it enables organizations and developers to have the benefits of a PaaS, or Platform as a Service, but on their own infrastructure," he explains.
The platform allows users to choose from a variety of infrastructure providers, including the standard public clouds like AWS and Vultr to powerful bare metal providers like Equinix Metal. It then automatically spins up bare-metal servers or VMs on the chosen providers, provisions the servers with Cycle's custom Linux-based operating system, known as CycleOS, and intelligently builds all necessary networks needed to run applications at scale. It's a full low-ops solution for running containers on a number of the major infrastructure providers, without having to manage either the underlying infrastructure or the container orchestration processes.
One of the core benefits that Cycle provides is the reduced maintenance and operations overhead compared to many other offerings within the industry. For example, CycleOS is a purpose-built OS specifically for containers and is never installed to disk. Every time a server connected to the Cycle platform boots, it pulls a fresh version of the operating system–ensuring organizations are always up to date with the latest security patches and kernel updates.
Beyond the OS, the Cycle team deploys updates to its platform every couple weeks. This means that companies who have adopted Cycle will gain new features and optimizations automatically, on their own infrastructure, without having to put any effort into the process.
While it may be tempting to think of Cycle as merely an alternative to container orchestration platforms like Kubernetes, or as another Heroku-style PaaS, Warner says it's more than either of these solutions. It packages infrastructure management functionality and automation that Kubernetes lacks, while also giving users more choice and control over their host infrastructure than they get from a PaaS like Heroku.
Bootstrapping a Tech Startup
Thanks to Warner's deliberate "avoid the hype" approach to his business, Cycle boasts more than three years of runway absent any new revenue or funding. The company operates with a lean staff of six, and the founder and CEO is confident in its ability to weather whatever storms the economy has in store over the next several years.
However, Warner didn't completely forego all types of investment. Three dozen individual angel investors–many of them founders of their own successful bootstrapped businesses–funded Cycle's launch. Warner didn't pay himself a salary for the first two years, living off savings he had earned through his previous gig of automating bare-metal server deployments and configuring virtualized environments SingleHop, a company that has since been acquired.
To date, Cycle has raised a grand total of about $2.2 million dollars–a pretty small sum when you consider that it has funded the creation of a platform that rivals Kubernetes, into which many various businesses have put hundreds of millions of dollars into.
The choice to forego VC funding proved crucial in allowing Warner and his team to focus on building technology without being distracted by funding pressures. "We spend our time building the platform, and working with customers, not fundraising," he says. "I haven't had to make a pitch deck since 2018."
Warner says he likely got his slow-growth mindset from his upbringing in the Midwest. He spent a lot of time with his grandfather, who had grown up in the Depression Era and was an "incredibly humble person" for whom "stability always brought more peace of mind than anything else."
Cycle at a Turning Point
Although Cycle's growth has been slower than that of a shiny tech unicorn–by design–Warner explains that the company has begun to see a significant uptick in growth and looks forward to becoming a major force in the world of cloud-native application development and infrastructure management.
It currently has more than sixty customers and is pursuing major partnerships with development agencies that are poised "to make the next three to six months into some of the most exciting for our company," Warner says. According to him, Cycle is also making inroads with a few large enterprise customers.
"The long-term bet I made seven years ago looks to be on the verge of happening," he says. For a technical founder who chose not to take VC money, that's a big deal.
Published on
01 August 2022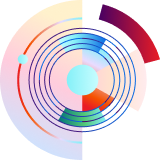 Ready to kick the tires?
Sign up and get going today, or request a demo to get a tour from an expert.
Get started