How a Van Driver Launched a Multinational Cloud Transformation Business
Most newlyweds who have accumulated some savings probably think about making a down payment on a house. Angel Ramirez and Cristher Castro had a different idea for the $40,000 in their savings account. Together with their friend Hitomi Mizugaki, they bootstrapped a startup, Cuemby, which helps businesses take advantage of cloud-native technology without having to master complex new tools or services.
Now employing 34 people, Cuemby is staying close to its roots. The company's founders, who worked as truck drivers or house cleaners after immigrating to the United States, are helping to blaze new paths for Spanish-speakers and women in the world of Kubernetes and cloud-native computing.
Ramirez is a trained software engineer with a passion for infrastructure engineering. He learned to code as a teenager in his native Cuba, and was an early experimenter with platforms like Kubernetes. "I was crazy enough to implement Kubernetes at a time when most people still hadn't heard the name," he says.
Despite his technical chops, his career hasn't always centered on cloud-native technology. When Angel immigrated to the United States more than a decade ago, his limited English made it impossible to land a job as an engineer.
So Ramirez worked as a driver, taking people from Miami to Tampa to Orlando and back to Miami—all in a single day. That work kept him away from coding and cloud infrastructure, but it did introduce him to his future wife and business partner, Castro, who managed the transportation team on which he worked.
In June 2013, Ramirez finally landed a job with a company that needed a Ruby developer. But his relationship with Castro, whom he married five years ago, remained strong as ever.
Partners in Life, Partners in Business
As they built their life together they also built Cuemby, which launched in 2015 with five engineers on staff.
They launched Cuemby because Ramirez's work in IT led him to realize that there were many businesses that needed to modernize their infrastructure, but had trouble taking advantage of public clouds. These companies either lacked the expertise necessary to manage complex cloud environments or depended on legacy applications and tools that couldn't easily migrate to the cloud.
Along with Mizugaki – Cuemby's chief product officer who entered the tech industry when she was hired by Ramirez at his previous job – the couple built Cuemby to help others take advantage of techniques like infrastructure as code and platforms like Kubernetes. The goal is to provide businesses that don't have deep mastery of these technologies with a way to reap their benefits.
Cuemby started by offering services that helped businesses migrate and modernize IT resources. Over time, however, Cuemby has become a Platform as a Service for distributed cloud software to simplify complex layers of cloud native infrastructure and software lifecycle.
Ramirez describes the solution as "a Heroku-like platform, where you can deploy whatever you want on Kubernetes, even if you know nothing about Kubernetes." The focus is on maximizing application security, performance, and availability, while offering a dead-simple deployment and hosting process.
As the business scaled, Ramirez and his partners took advantage of Equinix's startup program. "What we really liked" about the program, he said, is that "they didn't just say, 'Here's some credit, now go and spend it.' They actually gave us help." Besides providing the technical support Cuemby needed to optimize things like network configuration of its Equinix infrastructure, that help includes close partnerships with Equinix advisors, who have provided ongoing business guidance as Cuemby evolved from a services company to a platform company.
A Quintessential American Success Story
The guidance that Equinix's startup program provided proved especially valuable to Cuemby, a company founded not by stereotypical "tech bros" but by immigrants who had to work their way into tech careers.
As Mizugaki says, the founding team "all came here to achieve our American dream." But doing so has not always been easy, from navigating the complex world of startup investment to learning how to operate a multinational business. They also see Cuemby as a way to open new doors within the cloud native ecosystem for the communities from which they came
For example, Cuemby operates two Spanish-language meetup groups focused on Kubernetes and cloud-native technologies. The meetups, which include more than a thousand members, are important because there are less resources available in Spanish for cloud-native engineers.
Cuemby also actively invests in a diverse workforce. "Working in tech as a female poses challenges," Mizugaki admits, but she says that she has felt at home at Cuemby because it actively recruits female engineers" – and because she has "complete trust" in her co-founders, whom she describes as her "deep friends" in addition to business partners.
A Focus On Longevity
While Cuemby is not your typical tech startup, its unorthodox strategies are paying off. The company has received seed funding and is in talks with investors for additional funding rounds.
That said, the founders aren't necessarily focused on going public or landing a sweet acquisition offer. Although "we're definitely open to exit opportunities," Ramirez says, "the real dream is simply to have a successful business. I want a business that will still be running in twenty years."
They're also focused on maximizing the success of the Cuemby team, which now includes three dozen employees spread between Colombia and the U.S., all of whom receive an equity stake in the company. In addition to providing employees with option shares, Cuemby also encourages active sharing of knowledge and experiences within its diverse workforce by running biweekly meetings where employees can have open-ended technology discussions. And, as founders who bootstrapped their business with no safety net to fall back on, Ramirez, Castro, and Mizugaki appreciate perhaps more than most executives the value of a stable job, which they are committed to providing to their employees.
As they do this, they will continue to invest in new Cuemby offerings. "The platform is not the end," Ramirez says. "It's just the beginning."
Published on
16 August 2022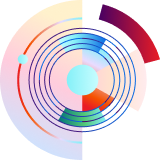 Ready to kick the tires?
Sign up and get going today, or request a demo to get a tour from an expert.
Get started