Providing reliable third-party measurement of cross-platform audiences
Advertising, the fictional Don Draper famously said, is based on one thing: Happiness. And in 1963, that was wholly accurate.
Fast forward a few decades, however, and advertisers now have more to contend with—a nearly limitless virtual landscape, ad impressions that move the needle and moving targets on mobile devices.
To help advertisers navigate this ever-shifting digital terrain, Comscore needed a Managed Service Provider (MSP) who could offer network connectivity, reliability, latency and bandwidth.
Partnering with Equinix Metal has resulted in lower latency, an expanding global footprint and improved capacity.
With Equinix, Comscore is able to ingest significantly more web, mobile and app traffic and quickly spin up servers in key global data centers around the world (such as Amsterdam, Los Angeles, Singapore and New York).
Since migrating to Equinix Metal, Comscore has enjoyed a reduction in monthly compute costs while increasing best-in-class reliability and latency levels.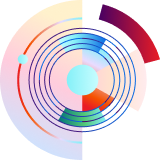 Ready to kick the tires?
Sign up and get going today, or request a demo to get a tour from an expert.
Get started