How Equinix and AWS Partnered to Bring Amazon EKS Everywhere to Everyone
It's easy to view infrastructure as the most boring part of the tech stack in today's cloud-native, software-defined world. Developers aren't expected to care much about the infrastructure that runs their workloads. The infrastructure is abstracted, the applications are the exciting part.
Rodrigo Orzari doesn't exactly see things that way. He's excited about both applications and the infrastructure underneath. After all, infrastructure platforms are "the enablers" of the applications that "fuel new digital experiences" that are being built by companies across all industries.
Orzari works at Amazon Web Services, where his focus is on partner business development. He spends a lot of time thinking about the infrastructure AWS partners and customers use, and ways to ensure it's the best they can get for their workloads. That includes workloads hosted on Amazon EKS Anywhere, the solution for running Kubernetes clusters on hybrid and edge infrastructure. His goal is to help users to unlock the full potential of Kubernetes by taking advantage of any type of infrastructure necessary.
Orzari has played a central role in the growing collaboration between AWS and Equinix around EKS Anywhere. While Equinix data centers are only one infrastructure option for deploying EKS Anywhere, the special hardware and networking capabilities accessible in those data centers present unique opportunities to better address customer needs.
EKS Anywhere Validation Made Easier
What EKS Anywhere enables businesses to do is pretty cool: to deploy and operate Kubernetes clusters on infrastructure of their choice while leveraging AWS's Elastic Kubernetes Service (EKS) to manage their workloads. It provides the sort of flexibility that's necessary for bringing Kubernetes into hybrid and edge architectures. These designs would be difficult for many organizations to otherwise support.
While the benefits of EKS Anywhere are clear enough, the process to test and validate the solution hasn't always been straightforward for businesses. Companies typically want to know that it will work for their specific workloads before making a commitment. But unless they happen to have spare in-house infrastructure and staff resources on hand, it can be difficult to spin up proof of concept environments.
"What we found as we started to explore joint opportunities for Amazon EKS Anywhere is the need to showcase the power of hybrid or edge-based Kubernetes infrastructure powered by AWS to solve customers' pain points," Orzari says. "Customers are excited to explore, but they sometimes stumble to get started because they don't have the needed hardware substrate to run a proof of concept. Or to validate that their proprietary and third-party applications run cleanly enough to permit hybrid infrastructure use cases."
That's where Equinix Metal comes in. By providing on-demand access to bare metal servers hosted in Equinix data centers, Equinix Metal makes it possible for AWS customers to test drive EKS Anywhere. Once validated, they can grow their environments into fully scaled, production-ready Kubernetes clusters and operate them for the long term—in Equinix data centers or elsewhere.
This opens up a significant enablement opportunity. "The collaboration between AWS and Equinix helps us solve customers' challenges and fast track their creation of new digital experiences as they build new or modernize existing applications in a containerized fashion," Orzari explains. It also provides a way to certify workloads for EKS Anywhere without requiring customers to stand-up their own hardware or QA environments.
What Makes Amazon EKS Anywhere on Equinix Special
But the advantages of building EKS Anywhere environments at Equinix extend beyond just easy access to hardware.
The collaboration gives EKS Anywhere users extensive choice of hardware for hosting their environments (on heir own hardware in colocation or on fully managed automated Equinix Metal infrastructure), configuration of these environments for their specific needs and connectivity to other environments, including within Equinix's unrivaled interconnection.
"Equinix gives them the freedom to choose from multiple hardware platforms and configurations," Orzari says. This freedom is important because EKS Anywhere is itself designed to be a highly flexible solution, so the ability to accommodate a wide variety of configurations within the same Equinix metro helps "showcase the full power of Amazon EKS Anywhere."
The ability to take advantage of private interconnection to supercharge the performance of traffic flowing between Equinix data centers and AWS services is icing on the cake. It helps to demonstrate just how responsive EKS Anywhere-based workloads at the edge or in hybrid environments can be when they have access to high-performance network infrastructure.
Last but not least, the tooling Equinix provides for managing workloads hosted in its data centers helps EKS Anywhere customers get their environments up and running quickly, even if they are hosted on bare metal servers that would otherwise be tricky to provision. Open source bare metal provisioning tools like Tinkerbell and its Kubernetes Cluster API provider, combined with unique technologies like the Equinix Metal API, give customers "a layer of abstraction" that enables them to work with EKS Anywhere in a "more efficient and cost effective" manner, according to Orzari.
Vendor Collaboration = Happy Customers
In short, the combination of AWS's hybrid and edge Kubernetes technology with Equinix's bare metal infrastructure and provisioning services has created opportunities that just wouldn't be possible if they were isolated from each other. That's good for business, but it's also good for AWS and Equinix customers, who get a simpler and faster way to build and manage Kubernetes clusters on infrastructure of their choosing.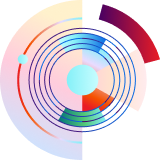 Ready to kick the tires?
Sign up and get going today, or request a demo to get a tour from an expert.
Get started