How a Fintech Startup Puts Love and Kindness First–For Real
When you first meet Rishi Singh, you might think he sounds more like a Flower Child stuck in the 1960s than the founder of a fintech company. He likes to toss around phrases like "love and kindness" when describing his approach to business, and he talks about "beauty" as one of the most important qualities in successful technology products.
But in fact, Singh isn't a holdover Hippie. He's an "elder Millennial" (as he puts it) who came of age working on Wall Street in the era of the post-2008 crash and then shifted gears to found Tiingo, a company effusive about its mission to leverage "love" as a vehicle for "re-imagining capitalism."
Before you write those statements off as meaningless fluff, keep reading to learn how Singh puts his unique vision into action, as well as the career path that led him to found a company that operates quite differently from your typical tech startup.
From computational biochemist to Wall Street wonk
Singh's technical roots run deep. He notched his first major programming achievement as a high school student, when, as part of a project funded by the National Institutes of Health, he created an open source Web framework for computational biochemistry research and education. The free platform served as an alternative to a proprietary solution that cost research organizations half a million dollars a year in licensing fees, and was used to teach in Universities across the world. Singh wanted to create an open source alternative because he viewed it as a means of freeing people from an arbitrary, inefficient and unnecessary dependence on an overpriced software solution.
He took this same attitude to Wall Street, where he worked with a hedge fund startup in the heady years after the 2008 crash. There, too, his mission was to root out inefficiency. For example, he saw infrastructure firms quoting services that cost $50,000 per year, when they could be migrated to a self-managed service hosted in the public cloud at a price of "literally a hundred bucks a year," he recalls.
Singh thrived as a cost-cutter and technical whiz within the Wall Street world, where he moved from an investment bank trading derivatives, to the quantitative hedge fund world. While the culture in the hedge fund was cerebral and jovial, he found the culture at the investment bank, in a word, unsatisfying. Financial firms and the people they employed often talked about "doing the right thing" and "being the best we can be," he says, but he found that their actions on the banking side rarely aligned with their words.
So, he did something that you might not expect of a twenty-something with a rapidly rising career in finance: He quit his job to experiment with a different way to conduct business.
Democratizing financial data
Rather than leave finance behind entirely, Singh decided that he would disrupt it. From his experiences in the industry, he knew that there was a deep problem with one of the most fundamental types of information that drives billions of dollars in business every day: data about trades, market performance and the like.
Singh founded Tiingo to improve that data in two primary ways. First, the company cleans financial data before serving it to customers. That might not seem like a big deal, but it is, because "financial data is extremely messy–more so than many people think," Singh says. For example, some financial data feeds may contain inaccurate information, for example because trades are sometimes initiated and then canceled halfway through the trading process, but the feeds are not updated to reflect the cancellation. Part of Tiingo's mission is to "clean" financial data to ensure that the information it delivers is as accurate and as complete as possible – and also provide erroneous data to certain clients who prefer the raw, unfiltered, data.
The second major goal of the company is to make financial data easily available to anyone who wants it. Through an easy-to-use API and affordable service plans that require no long-term commitments, Tiingo allows developers to import financial data of their choosing into applications in a simple and cost-efficient way. The data also arrives very quickly, thanks to the massive computational power and high networking performance behind Tiingo's Equinix-hosted platform–which Singh loves so much that he dedicated a blog post to signing its praises after Tiingo migrated to Packet (now known as Equinix Metal) in 2016.
(For the record, no one at Packet had any idea he was writing the post until it went live. Singh says he was moved to write the piece because he was genuinely impressed by the value Packet's then nascent platform offered and wanted to share it with others.)
Putting "love and kindness" first
Tiingo's focus on accessibility and data quality are part of what makes the company stand out.
But what really distinguishes Singh's business is his radical focus on doing right by employees, customers and society at large. "I wanted to create a company with love and kindness at the forefront," he says, because "the only way to conduct a good business is to put love and kindness first."
Singh translates "love and kindness" into action by, for example, explicitly avoiding long-term contracts designed to lock in customers in ways that may not benefit them. He also strives to keep the business's services affordable, even for smaller customers who may otherwise be unable to afford high-quality financial data. Singh believes when you put love first, it results in undying creativity, which means new, never before seen, products for clients. And Tiingo has avoided outside funding in order to ensure that it can remain committed to its kindness-focused mission, undisturbed by investors' expectations for returns.
To be clear, Singh hasn't adopted this attitude because he's anti-capitalist or anti-business. On the contrary, he emphasizes the importance of money, which he views as "helpful for the facilitation of accomplishing your dreams." He's not out to initiate the dictatorship of the proletariat.
But he's also not out to take advantage of inefficiencies or mislead customers in order to bloat profits. He charges what he knows is a fair price based on the value of the services his company offers–although some customers like the services so much, he says, that they have occasionally made voluntary payments that exceed their contractual obligations "even after I remind them that we're not a 501(c)."
Continuing the mission
Asked what he has planned next, Singh talks mostly about immediate-term goals, like increasing the availability of crypto-related data streams to complement the conventional financial data that Tiingo offers, as well as exposing customers to new exchange market data.
He's not worried about the long-term future, he says, because "my approach of using love as the center of business has made me successful already – both personally and professionally. It's a framework for uncovering creativity, and that will always be profitable."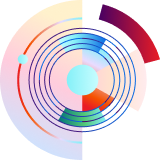 Ready to kick the tires?
Sign up and get going today, or request a demo to get a tour from an expert.
Get started