How Pure Storage Helps Customers Build Sustainable Infrastructure
Before Pure Storage hired him, Jack Hogan was a customer.
For about two decades he had been CTO of a rapidly growing digital health and database marketing company. It was an acquisitive business, and after having gone through a number of deals with it Hogan realized that having unified, simple, and easily managed data storage would make integrating companies post M&A go a whole lot smoother. His team's search for a solution landed on Pure Storage, whose technology enabled them to create the unified storage platform that would act as the foundation for the company's operations.
The solution helped the business streamline growth, but it also had another, unintended benefit: a dramatic reduction in energy use as a result of switching to a much more energy efficient storage technology. Today, as VP of Technology Strategy at Pure, Hogan helps other customers get the benefit of high-performance data storage and the inherent sustainability benefit the company's technology carries.
It's a core element of the company's vision for building efficiencies into everything it does – which is good for the planet, but also good for customers and partners.
Reducing Storage Energy Consumption
Businesses can deploy Pure Storage's all-flash arrays in data centers of their choosing. (That includes Equinix Metal locations, where the storage can be consumed as a fully managed service).
Because Pure's arrays have almost no mechanical components (the only things spinning inside are cooling fans), they consume significantly less energy than disk storage.
Flash storage also takes less physical space per gigabyte stored than hard disks, so you can store more data in a single rack. This translates to even more energy savings, because it uses data center space and power more efficiently.
All this helps businesses make their technical infrastructure more sustainable, and not in an incremental way. According to Hogan, switching from spinning disks to Pure's all-flash, all-silicon storage can reduce total energy consumption and data center real estate footprint by up to 80 percent.
"We want to give companies the ability to shift and optimize power consumption to build sustainable data centers by densifying the data center and driving up the amount of usable compute cycles per inch of the data center," Hogan says.
Reducing E-Waste by Reusing Chassis
Maximizing energy efficiency of data storage is a key element in strategies for creating sustainable modern enterprise IT infrastructure—along with powering operations with renewable energy, using efficient data center facilities, and reducing electronic waste. Pure Storage addresses e-waste with its Evergreen subscription services. These allow customers to reuse a single storage chassis for a decade or longer. The company upgrades storage controllers in the program participants' data centers while leaving the existing chassis and racks in place.
This makes the hardware lifecycle a lot more sustainable because "there is no need to replace the tin and steel that encase devices," Hogan explains. "Customers get non-disruptive, upgradeable paths for obtaining the latest and greatest processors to optimize power consumption while indefinitely using and reusing the chassis."
Evergreen also improves operational efficiency by breaking "the vicious cycle" wherein companies must constantly maintain and upgrade hardware on their own, risking disruptions every time they take infrastructure offline for servicing, he adds. With Pure's Evergreen they gain "efficiency across the company, including at the human capital level." Some of the company's telco customers reduced staff time spent on storage hardware management over the hardware's lifecycle "from about 100 person-hours to around two."
As a father of triplets, Hogan spends a lot of his time outside of work "spinning plates," which gives him an even greater appreciation of operational efficiency. While, unfortunately, flash storage and Pure's automation software—"You don't need a Ph.D. in storage administration to use Pure—cannot simplify the chaos of family life, it does help IT organizations operate efficiently. Even as they juggle the competing demands of different departments, projects, and workloads. Everyone needs to store data, so "when you simplify storage, you simplify everything," he says.
Published on
02 November 2022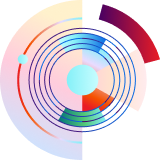 Ready to kick the tires?
Sign up and get going today, or request a demo to get a tour from an expert.
Get started