Delivering "IT solutions with no fluff"
Spend your time and resources on what your business does best, not worrying about IT.
How One MSP Makes Managed IT Services "Fun"
When you think of IT support staff, you probably imagine straight-faced, no-nonsense technicians who spew technical jargon and are mostly interested in working through your request so they can move onto the next support ticket.
Artem Chulikanov has a different view. He wants you to "think of a fluffy bunny" when you call IT support staff for help. As he puts it, "technology can be a fun experience," and the more that IT technicians humanize themselves to users, the better the experience for everyone.
That's the philosophy at the heart of Tech Bunnies, a managed services provider (MSP) business that Chulikanov heads as CEO. As the company's name suggests, Tech Bunnies takes a somewhat quirky, lighthearted approach to delivering IT services and support -- all while committing to the high standards of excellence that customers expect.
Here's the story of Tech Bunnies's unique approach to IT culture, and how it helps the company stand out in the crowded world of MSPs.
Addressing the cloud "void"
Tech Bunnies, which provides IT services on an outsourced basis to small- and medium-sized California businesses in a variety of industries, was founded in 2016 to address what Chulikanov and his colleagues viewed as a steep barrier faced by SMBs who wanted to take advantage of cloud computing.
"We started because we felt that there was a void in the industry," Chulikanov said. "Public cloud solutions were out of reach for small to medium sized businesses. We provided a way forward for our customers to take advantage of cloud systems that were otherwise only available to very large companies."
Tech Bunnies does this by delivering a range of managed services -- from security and network management, to application development and hosting -- that provide SMBs with the seamless, scalable experience offered by public clouds, but that doesn't actually require them to deploy or manage public cloud services themselves.
A new vision for IT support
Delivering these types of managed services is not especially remarkable. Lots of MSPs offer comparable solutions.
What makes Tech Bunnies stand out from the crowd, however, is its unique cultural philosophy.
Tech Bunnies strives "to break the mold of what an IT person acts like," Senior Support Engineer Christina Samaniego says. "I constantly hear from customers that we're very cheerful, and the way we approach teaching customers how to use infrastructure is very different."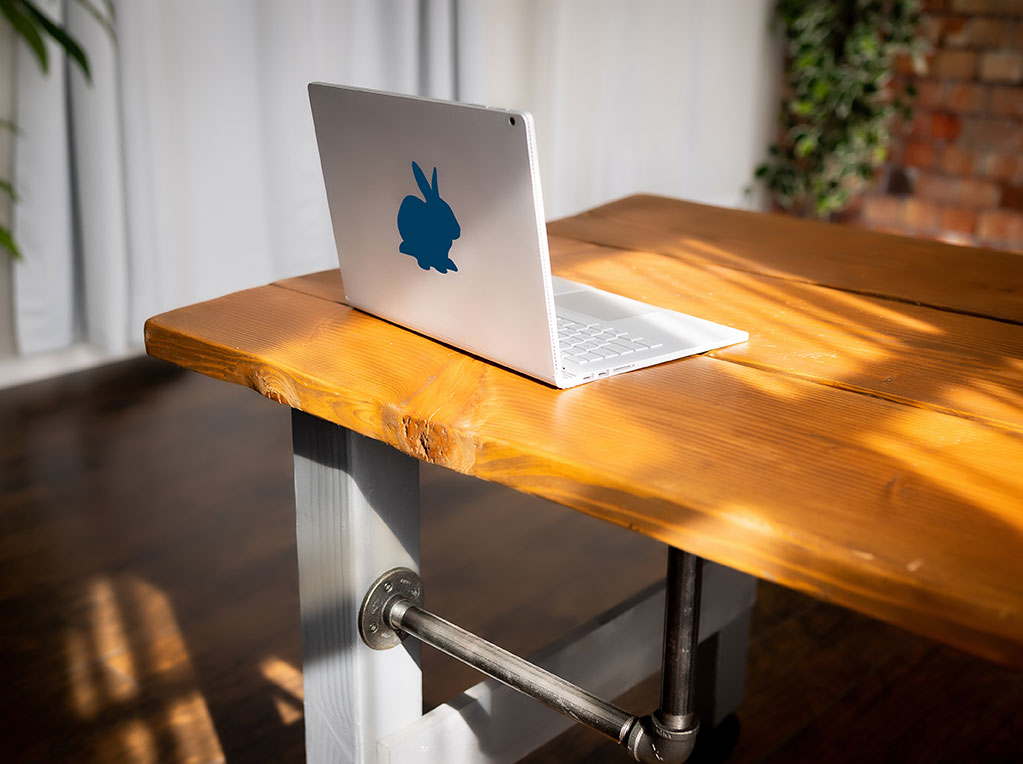 That approach to customer relations is important, she adds, because "I know that when a customer is calling me they're not calling me because they are having a great day. They're calling me because they have a problem. If they look forward to speaking with me, they're more likely to pick up that phone" and get the help they need to solve the issue before it becomes even worse.
Chulikanov adds, "Customers feel that they can ask for help. No one wants to call a tech person who acts superior to them."
Tech Bunnies doesn't just promise its customers a cheerful, humanized approach to IT management. It operationalizes that philosophy through strategies like dedicating technicians to specific customers so that each client can build a strong relationship with the staff who serve it -- a strategy that Samaniego calls "pioneering" within the world of MSPs.
Ultimately, the vision is for customers "to view us as an extension of their team, not an outside source they're having to reach out to," she says.
For the record, Tech Bunnies technicians don't actually wear bunny suits -- but "one customer told me that when they call in for support they picture a bunny," according to Samaniego, which is a sign that the company's philosophy is working. By cultivating an image as friends and peers who want to deliver excellent IT support -- as opposed to distant, sometimes condescending IT staff who don't have time to get to know customers on a human level -- Tech Bunnies is redefining what managed services look and feel like for SMBs.
Building the bunny cloud
The bunny image and lightheartedness go far to distinguish Tech Bunnies culturally. But the company also needs infrastructure to power its business.
For that, Tech Bunnies relies on Equinix Metal, which it uses to host a private cloud.
Metal allows Tech Bunnies to meet several technological priorities when delivering managed services. One is the transparency of infrastructure, which, by giving technicians full visibility into the environments they manage, accelerates support operations. "Equinix allows us to see the whole network layout,'' Chulikanov says. "What that means is that when one of our customers has a problem we can resolve it really fast."
The ability to deploy new servers rapidly and pay only for the resources consumed is also critical. "Customers will run into very large projects, and they may only need extra computing power for maybe overnight rendering of a project," Samaniego says. "We really like that Metal makes it very easy to add a computer to our network, spin it up, get it ready and only pay the hourly fee."
The support services that Equinix staff provide, too, play a vital role in helping Tech Bunnies to meet its commitment to excellence for its customers. "We like that we can contact someone when something goes wrong," Samaniego says, adding that this type of support is not easily obtained when using a public cloud.
The easy access to bare-metal hardware is also a boon, especially when supporting clients who need specialized hardware configurations. "Some customers require metal to be present as a key hosting requirement," according to Chulikanov.
Standing out in the MSP world
With something like 40,000 MSP businesses operating in the United States alone, and most of them providing more or less the same core types of services, it's hard to stand out.
But Tech Bunnies has managed to develop a special angle in this crowded market. By adopting both a culture and an infrastructure that are rooted in flexibility and a focus on committing to the unique needs of each customer, Tech Bunnies is humanizing the otherwise mechanical realm of IT support.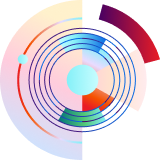 Ready to kick the tires?
Sign up and get going today, or request a demo to get a tour from an expert.
Get started