There's Still Nothing Like KubeCon
The best event from 2016 is still going strong. Here's why.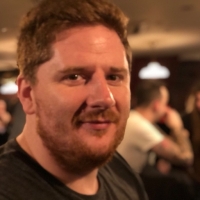 David McKay
Senior Technical Evangelist
KubeCon is my favorite event of the year. It has been since 2016, when the first KubeCon landed in Europe, with London playing host. That being said, something was mising earlier this year at KubeCon EU 2020, when the event went virtual for the first time due to the COVID19 pandemic. This first shot at virtual didn't quite work–at least, for me. Fortunately, I have good news for everyone. KubeCon North America 2020 blew it out of the water last week with a fun, interactive, and energetic conference that breathed new life into the much loved event.
The Virtues of Virtual
The ability to pre-record sessions and access them later was a win for many presenters and attendees. Recorded sessions might seem like a bit of a gamble, but it worked rather well. Speaking from my own experience, delivering a presentation to a virtual audience, with no feedback loop, is a lot harder than speaking to a room full of people. The presenters got to actually interact with the audience live, via Q&A, adding to the overall experience and I imagine this new format helped reduce some of the anxiety and awkwardness that often comes with presenting.
Another major win of a virtual KubeCon, as an attendee, was that your next session was just a click away, making it possible to switch gears quickly, and easier for those with limited mobility to navigate the conference. For those of us who have watched KubeCon evolve from a crowded 2,000 person event to a monstrous 10,000 event, this is a real consideration.
And having presentations and talks recorded also eased the pressure for attendees to choose between networking and attending panel discussions, knowing that recordings would be available when they were ready to tune in.
Against all odds this year's event offered even more opportunities to engage as a community. I was impressed at how people made time for each other, and it showed. Happy hours, Slack channels, and hallways tracks helped attendees I spoke with feel connected to fellow community members, and a reduction in the number of breakout sessions provided a more intimate feel. Keynotes felt more like fireside chats, not the stuffy productions that many of us end up skipping after a long day of learning, doing, and talking.
Simply put, KubeCon is beloved for its ability to level the playing field between the rockstars and beginners in our community, and this year was no different. There was no hierarchy, just individuals on computer screens eager to connect and learn.
People Over Product
What was overwhelmingly clear was KubeCon 2020's focus on people over products. It's about the people who build the products, who improve the products, who use the products, and who are protected by the products. We often are drawn to the newest, the latest, and the greatest, but this year's KubeCon was an opportunity to slow down and remember the why of what we do. Organizers ditched the tools-first approach for a moment to focus on community instead.
And, in a stunning example of putting people over product, AWS gave up its keynote slot to Ada Developers Academy, a non-profit, tuition-free coding school for women and gender diverse adutls, focused on serving low income people, underrepresented minorities, and members of the LGBTQIA+ community. Good on you, AWS!
The Can't-Miss Moments
There were a lot of rockstar moments, and one that everyone is talking about was Justin Garrison's Infrastructure for Entertainment talk. Justin, who is a developer advocate at Amazon Web Services, used every tool available to him to take full advantage of the virtual format to discsus the creation and streaming of animated content, not only giving a heck of a talk from a technical standpoint, but also creating a trailer and website. The quality of production was next level. Truly one of the high points of the week. If you haven't seen it, you're missing out.
Katie Gamanji, an ecosystem advocate with CNCF, presented "The Building Blocks of DX" which was wild. Ever wondered what scaling a Kubernetes deployment via Google Sheets would look like? Well, wait no more. Katie's tour of the developer experience of deploying to Kubernetes was well rounded and full of useful knowledge on why we're moving towards GitOps.
And, of course, no one knows security like Kubernetes SIG-security co-chair Tabitha Sable. Her "PKI the wrong way" talk was a deep dive into all the reasons why sharing a single CA for all uses within a Kubernetes Cluster is a bad idea–and why sharing across multiple clusters is even worse.
Security was a major theme at this KubeCon with many great talks available to help us secure our clusters. Two of my favourites were "Bypassing Falco" by Sysdig's Leo Di Donato, and "Using Open Policy Agent to Meet Evolving Policy Requirements" by VMware's Jeremy Rickard. Leo, a maintainer of the Falco project, showed us that not all software is perfect, including Falco. Jeremy's talk showed us how they're using admission controllers and Open Policy Agent together, for in-cluster enforcement.
And we can't forget the awesome SIG Honk panel. The panel answered questions from the communtiy on a range of security topics and the answers went deep and wide into the many security concerns Kubernetes operators and users need to deal with.
Honorable Mentions:
Kris Nova and Dr Rachel Beda's "Lives on the Line" talk drew parallels between inciden response for cloud-native systems and pandemic response. Timely and fascinating.
Docker's Justin Cormack walked us through the history of containers and seccomp
Sorry, I didn't Miss the Sponsor Hall
Yes, there were a lot of can't-miss moments at KubeCon 2020. But, I can't say I missed the Sponsor Hall.
The cloud native community continues to grow, and it has become big business. While I'm as guilty as the next developer for geeking out on new tools and services–and grabbing as much booth swag as I can fit in my bag–it was quite nice to have a more community and content focused experience. The expo hall at recent KubeCons were exciting, yes, but also noisy and difficult to navigate in between sessions.
The sponsors of this year's events should be very proud of the effort they've put into the new "booth experience". It wasn't an easy task and seeing so many companies provide a mix of virtual and physical swag was a pleasant surprise. Assuming that we should expect more virtual and hybrid events in 2021, and perhaps beyond, then the sponsor hall will continue to adapt; I'm looking forward to seeing what happens with this in the future.
Come for the Tech, Stay for the Community
OK, so I ripped that line off from Tabitha Sable. But that doesn't make it any less true. KubeCon has always been about welcoming all members of the Kubernetes community into the fold regardless of level of expertise.
One of the best parts of our community is that it's OK–encouraged, even–to be vulnerable. We all start out as beginners, but we never stop learning. And the majority of what we learn, we learn from each other.
It was a pleasure seeing old friends and new, learning from you all, and restoring some of that excitement. from KubeCons of the past. It's true: there's still nothing like KubeCon.
To hear more about my experience, and see some of the most familiar faces at KubeCon, check out our live stream wrap up.
Published on
02 December 2020
Category
Tags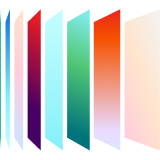 Ready to kick the tires?
Sign up and get going today, or request a demo to get a tour from an expert.
Get started