More Data Center as a Service Options, Courtesy of Dell Technologies and Equinix
Battle-tested enterprise IT infrastructure solutions with all the benefits of the cloud.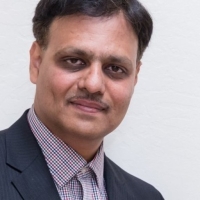 Roshan Kumar
Principal Product Manager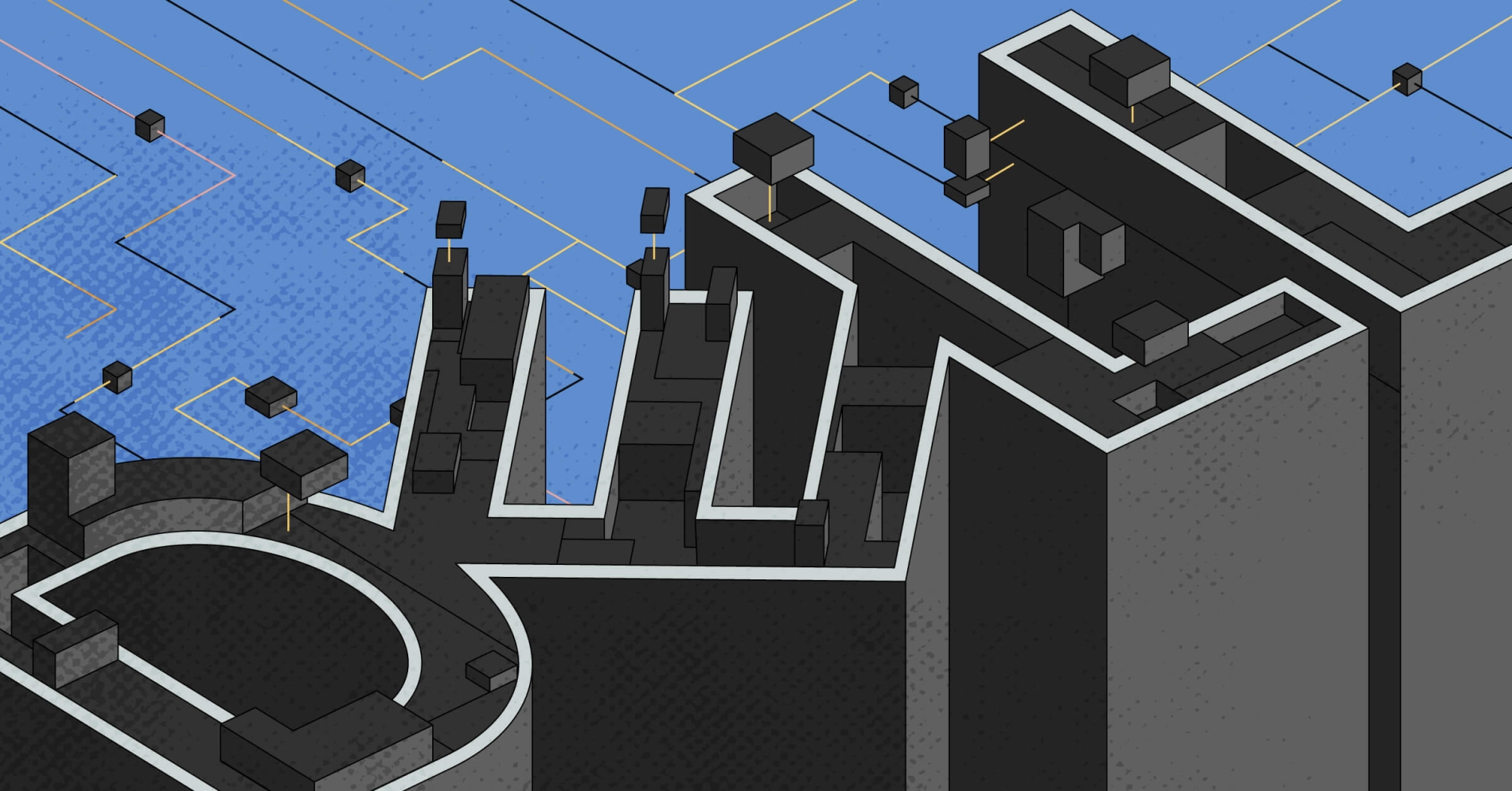 At Equinix Metal, we get up each day and work to deliver a cloud-like experience that unlocks the advantages of physical infrastructure. The feedback loop from our customers is strong: they want access to a diverse, global ecosystem of solutions from top-tier technology providers, but without the supply chain and operational headaches of doing it all themselves.
In our cloud-first world, it may seem counterintuitive that companies are leaning into physical, single-tenant infrastructure. But the benefits are clear, and mainly have to do with control (others might call it choice!): control over security, control over the underlying hardware specifications, control over performance, control over energy use and source, and control over tenancy. And don't forget about location, latency, total cost of ownership, data privacy, and a laundry list of other concerns that global enterprises face at scale.
With Equinix Metal, digital leaders can combine global reach and connectivity with best-in-class automation, and the on-demand consumption model of a public cloud. Our popular Managed Appliance lineup is designed to give customers even more choice and control — specifically over hyperconverged infrastructure solutions — while reaping the benefits of a globally-available "as a service" model.
Unlocking PowerStore, Dell's Flagship All-Flash Storage Solution
One of our most requested solutions is storage, and with good reason: customers want to control their data, and put it in the middle of the clouds, applications and ecosystem partners they interact with. When it comes to storage, there are few names as trusted as Dell!
Introduced in 2020 to much fanfare, Dell PowerStore is truly an "all in one" solution that addresses the storage needs of physical, virtual and containerised workloads. These all-flash arrays are designed for any application or database and can be used for block or file storage.
With Dell PowerStore on Equinix Metal, we provide single-tenant Dell PowerStore all-flash arrays as a fully operated service. This includes not only procuring, installing and maintaining the hardware, but also managing the colocation, power, top of rack and distribution networking throughout the contract term. When combined with Equinix Metal's on-demand bare metal (including Dell-based solutions), customers can deploy single-tenant compute resources just milliseconds away from their critical data.
Choosing Dell PowerStore on Equinix Metal not only saves months of work, it also introduces an important flexibility advantage. Since Equinix Metal is responsible for all of the physical aspects of the deployment, customers can avoid purchasing supply chain constrained switches and overprovisioning datacenter space in advance of growth.
Importantly, you can also scale your storage as needs evolve. Dell PowerStore on Equinix Metal features a low minimum deployment commitment of just 25 TiB, which is seamlessly scalable to more than 2 petabytes per deployment.
VxRail Hyperconverged Infrastructure: Your Data Center In a Box
In response to demand from customers around the world, we're pleased to expand our hyperconverged infrastructure portfolio with Dell's popular VxRail.
By combining Equinix colocation, networking, operations and automation with Dell VxRail's legendary reliability and performance, Dell VxRail on Equinix Metal provides a "soup to nuts" data center as a service experience that includes compute, storage, networking, and deeply integrated VMware..
VxRail on Equinix Metal comes in four flavors, starting with a standard general purpose config and graduating to three workload-specific configurations optimized for compute (for critical, performance-sensitive applications), memory (for heavy duty in-memory database workloads), and storage (for workloads where storage capacity needs to scale faster than compute power).
Workload Domain
Appliance Information
CPU
Memory
Network
Storage
Model
RU/Node
Cluster Min
DGs
Model
Sockets
Speed (GHz)
RAM/Node GB
Speed
Ports/Node
Capacity Disk (TB)
Cap Disks/Node
RAW TB/Node
TBu/Node
General Workload
E660F
1
4
2
5320
2
2.2
768
25G SFP28
4
3.84
8
30.7
12
Compute Optimized
E660F
1
4
2
8358
2
2.6
768
25G SFP28
4
3.84
8
30.7
12
Memory Optimized
E660F
1
4
2
5320
2
2.2
1536
25G SFP28
4
3.84
8
30.7
12
Storage Optimized
P670F
2
4
4
5320
2
2.2
768
25G SFP28
4
3.84
20
76.8
30
This isn't the first hyperconverged infrastructure solution we've launched on Metal. Late last year we rolled out Nutanix Cloud Platform on Equinix Metal. Here's how one major European retailer is using it as part of a hybrid multicloud architecture.
Keep Your Data Next to the Cloud, While Keeping It Yours
PowerProtect DDVE (also known as Data Domain Virtual Edition) is Dell's virtual appliance for managing and protecting enterprise data across any cloud or on-prem environment. It has all the modern features you would expect, including deduplication, replication, and protection.
This solution is one where Equinix's interconnection value really shines. Dell PowerProtect DDVE on Equinix Metal helps you bring all that data security and management power to Platform Equinix, where it can be easily connected to private environments as well as any cloud platform through our industry-leading onramps. This approach unlocks the ability to use cloud services in combination with mission-critical enterprise data, while keeping full control.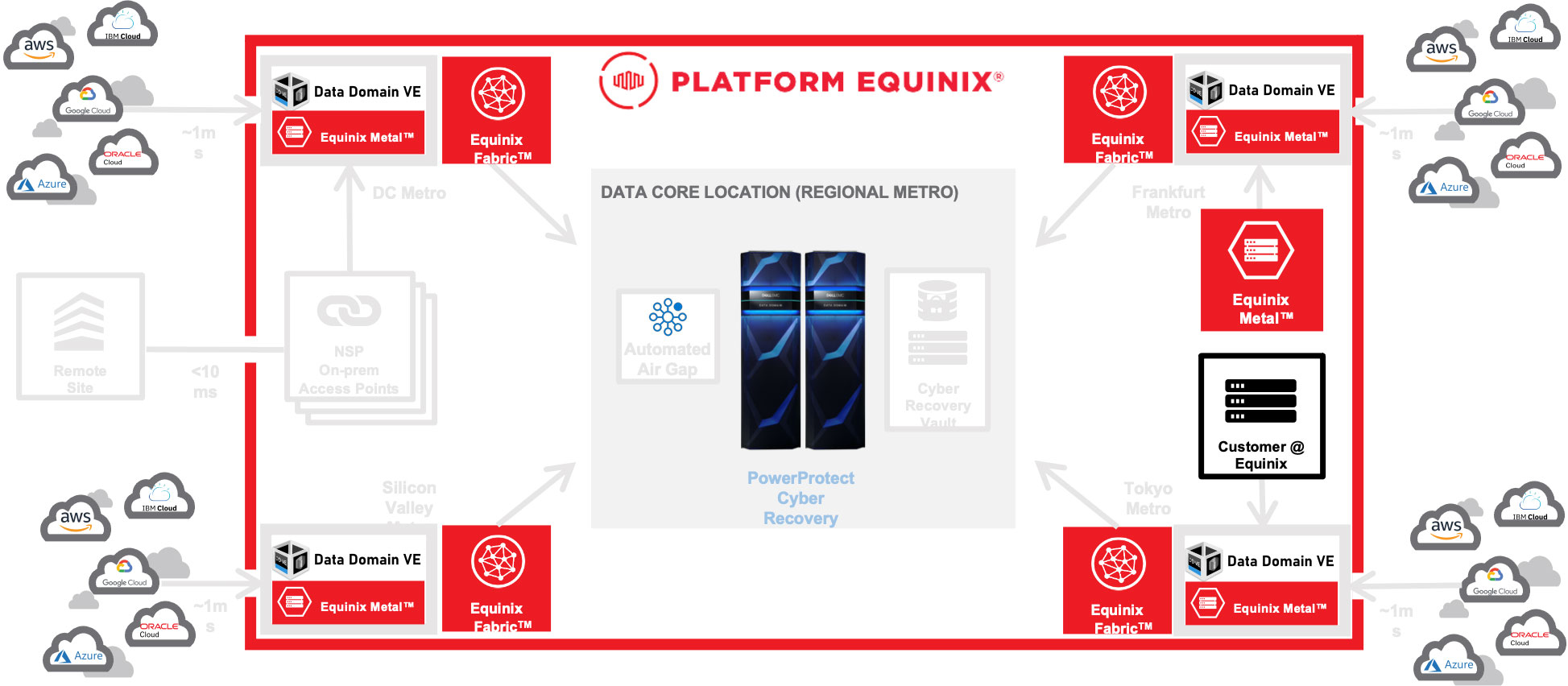 Why Go "As a Service" With Dell and Equinix
When it comes to digital infrastructure, customers want to have their cake and eat it too. With Dell and Equinix Metal, we're able to offer a cloud-like experience for the technology that they already trust.
Normally, companies run Dell infrastructure solutions in their own data centers or colocation environments. With Equinix Metal, customers looking for reduced deployment times and increased global reach can leverage Dell solutions as a service at Equinix Metal, eliminating the lead time and complexities that come along with building their own infrastructure while gaining important advantages, such as turnkey access to Equinix interconnection.
Here are three reasons why early customers are excited about these solutions:
Ease of Use / Flexibility - Managed appliances are fully, well, managed. In exchange for a 12-month contract (billed for on a monthly basis), we'll smooth out all the rough edges that normally slow down projects, keep people at work on Friday nights, and force I.T. leaders to overprovision resources.

Global Availability - With our Managed Appliance service, you can activate the hyperconverged, storage, and data management solutions you need in 18 Equinix Metal locations today. And the list is growing all the time: with our 2022 expansion work, we'll unlock Helsinki, Stockholm, Melbourne, Osaka, Atlanta, Montreal and Seattle as additional deployment targets.

They're at Equinix! - Just like with Equinix Metal, what makes these solutions truly special is the "Equinix" part. Not only do you get the full benefits of our leading data centers globally, your reach and business opportunities are amplified by the unique ecosystems that connect at Equinix: thousands of clouds, enterprises and service providers just milliseconds away via Equinix Fabric, our SDN solution enabling customers to connect directly and privately with any destination.
In a world where things are increasingly consumed as services, you're typically asked to accept compromises in exchange for the convenience of avoiding ownership, be they less flexibility, less control, or higher costs. Our mission has been to remove those tradeoffs.
These new and powerful enterprise IT infrastructure options for hyperconverged infrastructure, all-flash storage, and data management and protection go a long way in furthering that mission.
Published on
07 April 2022
Category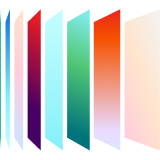 Ready to kick the tires?
Sign up and get going today, or request a demo to get a tour from an expert.
Get started