How a Global Retailer Embraced Hybrid Multicloud with Nutanix on Metal
On-demand bare metal and direct connectivity to public clouds are the basis for this flexible, future-proof architecture.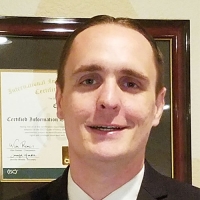 Charlie Lane
Senior Solutions Architect
You've heard a lot about the benefits of hybrid multicloud in recent years—probably more than you would like! It's hard to find an IT infrastructure vendor that doesn't hang their hat on the ultimate "Swiss Army Knife" of architectures. It can all seem very abstract, with vendors marketing their tools as solutions for a wide variety of use cases.
Bucking the trend, we're going to get specific in this post and dive into a hybrid multicloud use case deployed by a real enterprise user: a large global retailer based in Europe. To keep it fun, we'll call them L'Acme Corp.
The Setup
L'Acme Corp's goal is to move away from operating their own data centers so the company can focus on its core business. Its legacy architecture is already hybrid, consisting of infrastructure in a number of on-premises data centers as well as Azure's Frankfurt cloud region.
As part of their go-forward infrastructure strategy, L'Acme will move its "on-prem" workloads to infrastructure in retail colocation data centers, which are more connected and don't require the same ongoing capital and operational investments. They plan to continue using Azure but have decided to add two more clouds to the mix: Oracle Cloud (for database workloads) and Google Cloud (for cloud-native workloads running on Kubernetes).
Quite the hybrid multicloud mix!
The Nutanix Angle
L'Acme Corp has a huge IT footprint, which includes running Nutanix to simplify workload management for on-prem virtual desktop infrastructure (VDI), as well as for other use cases. An increase in remote working during the pandemic has put pressure on all kinds of applications, especially VDI, which benefits from robust and diverse connectivity.
With the recent certification of Equinix Metal infrastructure for Nutanix Cloud Platform, L'Acme Corp was able to quickly and easily migrate their VDI workloads to Equinix Metal. While this deployment was done in a limited preview, the production "Nutanix on Metal" solution will be generally available in January 2022.
To get Nutanix running on Equinix Metal, customers simply click to deploy through our portal or API, much like selecting an operating system. A few minutes later, the environment will be ready, and the customer can apply their existing Nutanix subscription details. Et voila!
So what about the hardware? Hyperconverged infrastructure is notoriously beefy, which makes our standard m3.large.x86 server perfect for a quick proof of concept. For larger production environments, we recommend taking advantage of a workload optimized config with additional NVMe storage.
Instant Low-Latency Cloud Connectivity
All Equinix IBXs offer private network connectivity over Equinix Fabric, our software defined interconnection platform, providing a direct path to the various public clouds.
To get started, the customer set up a dedicated Fabric port between their Equinix Metal infrastructure and Azure ExpressRoute. This created a private Layer 2 virtual connection directly to Microsoft's cloud. Because Equinix Fabric is software defined, the link between Equinix's Frankfurt data center and Azure's (via the customer's own IPv4 network) was up and running within a few minutes.
The optimized network path between Equinix Metal and Azure is made possible by their physical proximity to each other. The result was a consistent, sub-5-millisecond latency between their VMs running on their Nutanix environment at Equinix Metal and their VMs running in Azure.
The Metal Recap
Why Equinix Metal for this customer's Nutanix-based hybrid cloud setup? A few reasons:
Dedicated - Metal provides a foundational solution, with 100% dedicated hardware that offers the performance and control the company enjoys in their on-prem environment.
Proximity - L'Acme Corp chose to deploy in Equinix's Frankfurt campus, which provides low-latency connectivity to all of the major networks in Europe, improving end-user performance. As the company grows, they can expand to other metros in Europe (such as London, Paris, Stockholm or Madrid) or around the world.
Cloud Access - Since Equinix operates about a third of the world's public cloud on-ramps, it's easy for the company to securely connect their formerly on-prem workloads directly to Azure, GCP and Oracle with Equinix Fabric interconnection.
Expandable - While L'Acme Corp maintains a footprint, demand can grow unexpectedly. With additional infrastructure available through Equinix Metal in minutes, the company can confidently scale to meet demand without over-provisioning.
Sustainable - Equinix was the first data center provider in the world to commit to 100% renewable power, and has announced plans to reach net-zero emissions by 2030 with science-based targets. By migrating to Equinix Metal from its on-prem infrastructure, the company is able to power its digital infrastructure more responsibly.
Nutanix Cloud Platform gives L'Acme Corp all the benefits of leading hyperconverged infrastructure. And with Equinix Metal in the mix, that infrastructure is delivered fully "as a service." Everything—from the physical data center and the networking, to the hardware and the 24/7 support—is provided as a service by one of the most trusted names in the industry.
Published on
09 December 2021
Category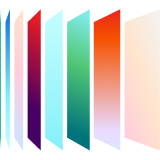 Ready to kick the tires?
Sign up and get going today, or request a demo to get a tour from an expert.
Get started