"Up and Down:" the Introspection of Rock Climbing
A podcast series that spotlights the humans behind Equinix Metal and their lives outside of work. This week we introduce My Truong.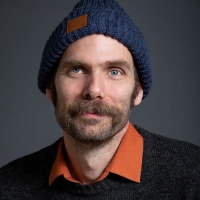 Ty Gibbons
Creative Producer
My Truong is field CTO at Metal, and he's based in Silicon Valley. For today's Downtime is Uptime episode, My invited me to San Francisco's Dogpatch Boulders Gym to witness his love of rock climbing and bouldering. What began as a hobby shared with friends in college has turned into a lifetime passion for My; he climbs and boulders, both indoors and outside, whenever time allows.
Though he relishes the challenge of a climbing wall, he prefers being out in nature. "There's a lot more variables outside," he told me, "and being outside is just good for the soul." My appreciates the balance between solitude and connection that outdoor climbing offers. Multi-pitched routes, typical of climbs in Yosemite and other climbing meccas, offer plenty of introspective challenges for a climber working their way up the precipice. "But there's also a sense of community there," he said, "you could be around a really good friend or a whole flock of people cheering you on."
At Dogpatch Boulders, I was asked to sign a lengthy waiver form promising I wouldn't sue, no matter how gruesome my injury. Luckily for all, I was just there to hold the mic and witness My in action. A peace fell over our group as My approached the wall; his mental state seemed somewhere between reverence and precision, and I found the noises of the gym faded away as I watched him begin to climb, Spiderman like, up the 20-foot sequence. "Just thinking about good feet as we go up," My said between breaths. "Moving hands, swapping some feet around." He reached the top and moved back down the wall, his feet landing on the mat with a satisfying thump. "Up and down," he said, a grin lighting up his face.
To listen to the full story, check out this week's Downtime is Uptime podcast
Published on
29 March 2022
Category
Tags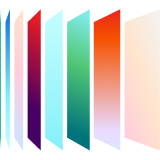 Ready to kick the tires?
Sign up and get going today, or request a demo to get a tour from an expert.
Get started