Sublime Cacciatore
Noah Abrahams isn't exaggerating with the name of this cacciatore recipe for the CNCF Cookbook. Sublime seems an apt descriptor for this popular chicken dish.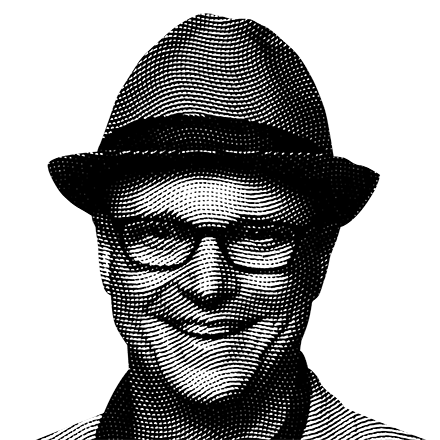 Alex Williams
The New Stack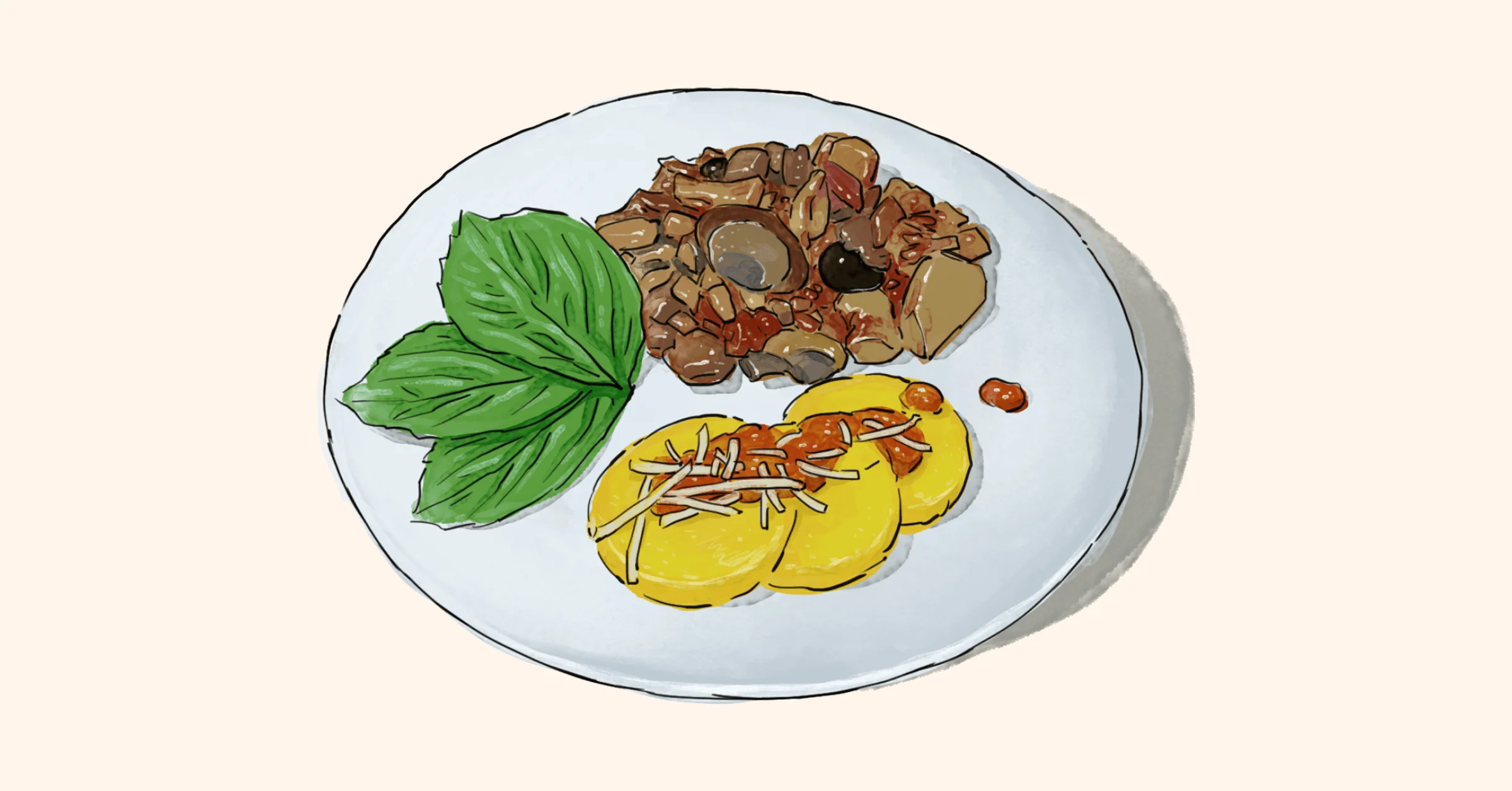 Ingredients
6-8 ounces prosciutto, cut thick (like deli meat)
1 large onion
1 pound mushrooms
4 chicken thighs,
deskinned and deboned
a handful of olives (either kalamata or salt-cured), sliced in half
1 large can peeled tomatoes (San Marzano preferred)
1/2 tube concentrated tomato paste
dried oregano (to taste)
1 tube of polenta
whole basil leaves (for garnish)
Directions
Render the prosciutto. (Note: you don't have to use prosciutto, which is expensive. A fatty ham, pancetta, or the like is a reasonable substitute to make this dish cost much less. You could even use some other source of fatty meat if you don't eat pork. The important part is getting the fat in the pan.) Chop 6-8 ounces of unfortunately-thick-cut prosciutto into 1/4 inch squares and slowly sauté it in the pan over medium low heat until most of the fat is cooked out. You don't want the meat itself to get crispy.
Dice 1 large onion and slice 1 pound of mushrooms. Then add them to the pan. Toss these in the rendered fat and cook over medium heat until the onions are translucent and some of the mushroom liquid cooks out.
Cut the chicken thighs into large cubes and add to the pan. (The thighs should be deskinned and deboned, but again, we want as much fat as possible, so don't clean them too much.) Sauté over medium-high heat until the chicken is mostly cooked through and lightly browned on the outside. If faced with the choice of un-browned chicken or the previous ingredients getting crisped, err on the side of undercooking, which will be resolved in the next step.
Add your sliced olives, the large can of peeled tomatoes, half a tube of concentrated tomato paste and the dried oregano to taste. Stir it all together, and simmer over medium-low heat for as long as you reasonably have available. (Make sure the chicken is cooked through.)
While the above is simmering, take a tube of polenta, and without breaking it up, slice it into 1/4 inch to 1/2 inch thick discs. In a separate pan, fry the polenta discs in melted butter or olive oil.
Serve the cacciatore next to the polenta discs, and garnish with whole basil leaves.
Published on
08 November 2021
Category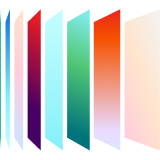 Ready to kick the tires?
Sign up and get going today, or request a demo to get a tour from an expert.
Get started