Salted Blue Butter Cookies
Andy Randall shares a delicious version of an authentic sauerbraten with the CNCF Cookbook community. This one requires some planning but is well worth the effort for sauerbraten lovers.
Dennis Irsigler
METRO Markets GmbH
Ingredients
1/3 cup Butter, Softened (vegan butter works great)
1/3 cup Sugar
1 cup King Arthur Organic All Purpose Flour
1/8 tsp Salt (Maldon for finishing)
1/2 tsp Baking Powder
1/3 cup Frozen Blueberries
1/2 cup White Chocolate Chips (vegan as possible)
1/3 cup Macadamia Nuts, Chopped
Directions
Heat your oven to 400°F
Cream butter and sugar together.
Cook blueberries in a pan until jammy. Yum!
Beat the blueberries into the sugar…like a lot. Use a mixer.
Mix dry ingredients together, then add in the wet stuff and mix
Add in chocolate chips and nuts
Put in the fridge for 30 minutes, then take out and form into balls
This is the point where you can freeze them for future use, or bake them right away.
To bake, press each ball down on cookie sheet until flat and top with finishing salt (Maldon works great).
Bake ~12 minutes, or until the edges / top begin to brown just a bit.
Let rest on a cooling rack for a few minutes. Eat!
Published on
04 November 2021
Category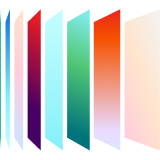 Ready to kick the tires?
Sign up and get going today, or request a demo to get a tour from an expert.
Get started