Lebanese Spinach Pies
Our very own illustrator Mo Moussa brings his Lebanese spinach pie recipe to life in the CNCF cookbook. These flavor-filled pies make a delicious snack or appetizer.
Carla Gaggini
Container Solutions
Ingredients
Dough
2 teaspoons active dry yeast
3/4 cup lukewarm water
2 1/2 cups all-purpose flour
1 teaspoon salt
1/3 cup canola or olive oil
Filling
1 pound spinach
2 medium onions, finely chopped
2 tablespoons sumac
1/2 tablespoon salt
1/2 teaspoon paprika
1/4 teaspoon black pepper (optional)
Pinch cayenne pepper (optional)
2 tablespoons pine nuts (optional)
Dressing
1/4 cup lemon juice
1/4 cup extra virgin olive oil
1-2 tablespoons pomegranate molasses (optional)
Yields
24 small pies or 12 medium pies
Directions
In a small bowl, sprinkle yeast over the water. Let sit for a minute before stirring to combine. Let sit until frothy, about 10 minutes. In the bowl of a large food processor fitted with a dough blade, combine flour, sugar, and salt. Gradually stir in the oil, then the yeast and water combo, until dough comes together.On a lightly greased surface, knead until smooth and elastic.
Heat a large pan over medium heat and drizzle with about 1 tablespoon olive oil. Add spinach and cook until just wilted. Remove to colander and squeeze out all excess moisture.
In a medium bowl combine onions with sumac, salt, paprika, black pepper and cayenne. Let sit for 5-10 minutes. Squeeze all excess moisture.
In a small bowl combine lemon juice, olive oil, and pomegranate molasses. Pour over the filling ingredients until just moistened, not wet.
Preheat oven to 350ºF. Line two baking sheets with parchment paper (or lightly grease). Divide the dough in half, covering one half as you work. On a large, oiled work surface, roll half the dough until thin, 1/16 to 1/8 of an inch. Use a 4 inch wide circle cutter to cut out circles. Place 1 tablespoon filling in the center of each. Pinch together three edges of the circle over the center of the filling. Seal down one side, then across the other to form a pyramid shape. Place on the prepared baking sheet and repeat with remaining circles and other half of dough.
Bake in preheated oven until golden, 15-20 minutes. Let cool slightly before serving.
Published on
01 November 2021
Category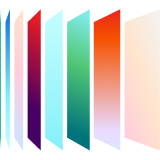 Ready to kick the tires?
Sign up and get going today, or request a demo to get a tour from an expert.
Get started