Good for Ya Swiss Muesli
David Friend introduces his Swiss Muesli recipe to the CNCF Cookbook community. Packed with goodness, this one takes a little preparation the night before, but it's well worth it the next morning.
Ingredients
Put the raisins in the bottom of a 22-ounce (or larger) cereal bowl.
Add the oats, cover with milk and let sit overnight in the fridge.
In the morning, cut and add the strawberries, apple, blueberries, and grapes.
Add pecans, açaí powder and yogurt.
Mix well and enjoy!
Directions
1/3 cup Quaker Oats (not instant)
1 tablespoon of raisins
1/2 cup 1% milk or enough to completely cover oats
4 medium strawberries, sliced
one quarter of a large Honey Crisp apple, chopped coarse
1/4 cup blueberries
1/2 cup seedless grapes, cut in half
6 heaping teaspoons low-fat vanilla yogurt
1 teaspoon açaí powder (optional)
1 teaspoon chopped pecans
Published on
17 November 2021
Category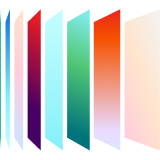 Ready to kick the tires?
Sign up and get going today, or request a demo to get a tour from an expert.
Get started