Eton Mess with Strawberries & Elderflower Cream
Cheryl Hung introduces the popular English dessert Eton Mess to the CNCF Cookbook. You don't need to be watching cricket or tennis to enjoy this strawberries and cream dish.
David Friend
Founder and CEO, Wasabi
Ingredients
2 large free-range egg whites
130 grams (about 4 1/2 ounces) caster sugar (also known as superfine sugar)
500 grams strawberries (you can also try a berry
blend and mix up strawberries, raspberries and blackberries)
1 teaspoon lemon juice
450ml (16 ounces) double cream
1 tablespoon elderflower cordial
Directions
Preheat oven to 120°C (250°F) and line a large baking sheet with non-stick parchment paper.
Whisk the egg whites in a clean bowl until they hold stiff peaks. Add the caster sugar spoonful by spoonful, whisking after each addition until you have a glossy stiff meringue.
Spoon dollops of the meringue onto the prepared baking sheet and bake on the bottom shelf of the oven for 1 to 1 1/2 hours. Turn off the heat and leave to cool in the oven until the meringues are completely dry.
Reserve 50 grams of the most attractive strawberries and halve to use for decoration. Take 200 grams of the remaining strawberries and crush with the lemon juice into a thick strawberry compote.
In a large bowl, whisk the cream with the elderflower cordial until it forms soft peaks.
Roughly crush three-quarters of the meringues, and fold gently into the remaining chopped strawberries and cream. It's very important to keep the components distinct and not overmix.
Spoon the Eton Mess mixture into small glasses, scatter over the remaining crushed meringues, and then decorate with the reserved strawberries and strawberry compote.
Serve immediately in order to keep the crisp meringue texture. Preferably in a garden while playing croquet on an idyllic English summer day!
Published on
10 November 2021
Category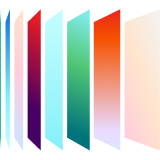 Ready to kick the tires?
Sign up and get going today, or request a demo to get a tour from an expert.
Get started