Home

/

Dell PowerProtect...
Dell PowerProtect DDVE
Protect, manage and recover data at scale on-premises or in-cloud.
In a nutshell
Dell PowerProtect Data Domain Virtual Edition (DDVE) on Equinix Metal is the most cost-efficient, agile, and elegant way to protect your cloud data, while putting your data in a position to be used in ANY cloud, public OR private. Best-in-class deduplication technology integrated with Equinix Digital Services, Interconnection, and global locality preserves your data at the highest standard.
Why we love it
Locate your protected data at the nexus of all clouds, under your control, and take advantage of new opportunities and services without any barriers such as egress charges.
The most efficient architecture for protecting data located in multiple clouds, one backup infrastructure instead of many. Easily migrate data and workloads from one cloud to another, public or private.
Equinix is the undisputed global leader in cloud on-ramp density, giving customers unparalleled access and API-driven interconnectivity to all the places they need to do business.
Equinix's world-leading Network Service Provider (NSP) density allows our customers to connect easily to aggregated resources within our platform and connect these to their digital core. This allows for the first Remote Office Branch Office (ROBO) backup copy to be off-site, providing better Recovery Point Objective (RPO) in the case of a disaster.
Equinix Metal is ready, connected, and waiting to serve the needs of organizations of all sizes -- so you can deploy globally in days instead of months, using the automation tool sets you're accustomed to. It's infrastructure at software speed!

Replicates into a core Air-Gapped PowerProtect DD Series Appliance environment for Dell PowerProtect Cyber Recovery and leverages existing licensed capacity for Data Domain.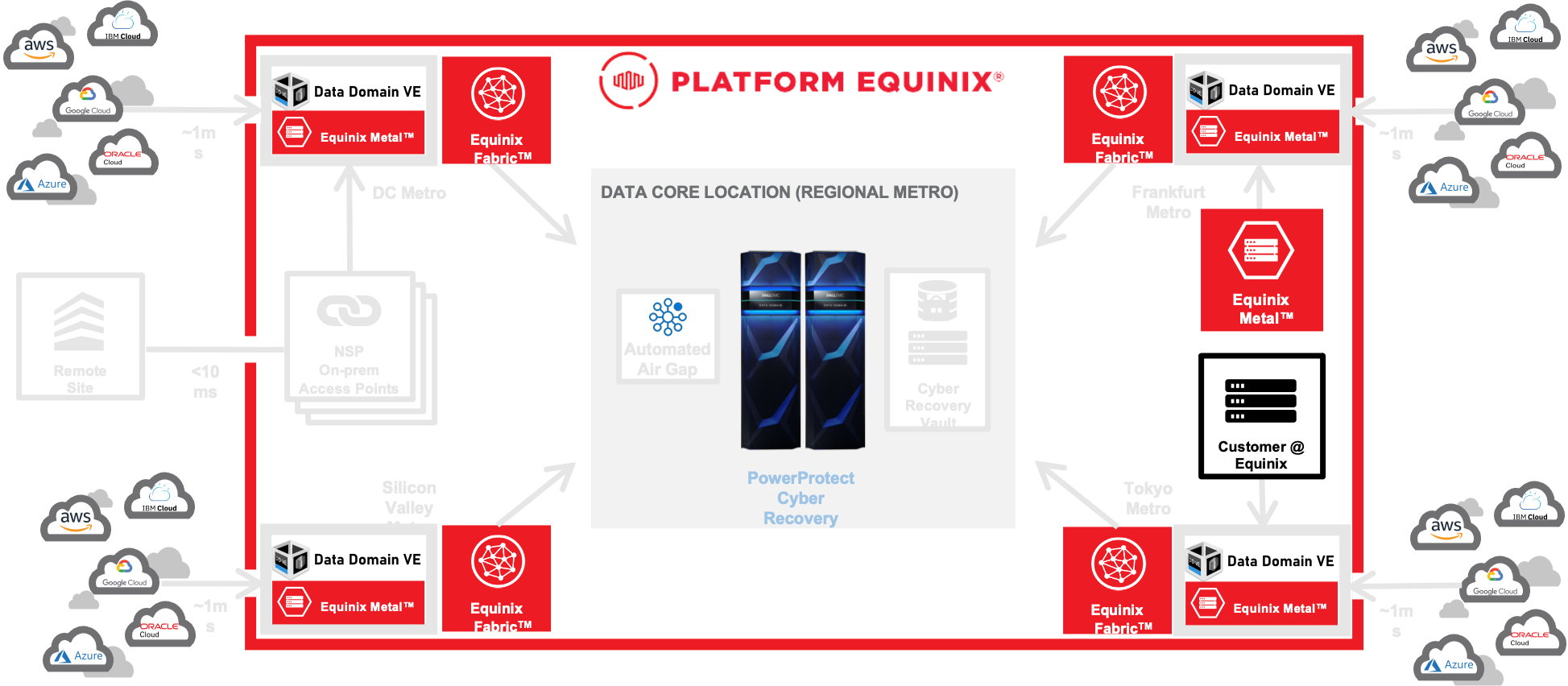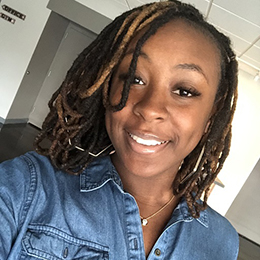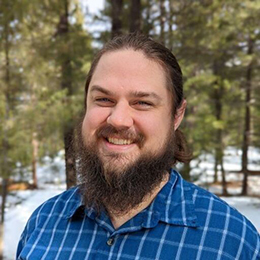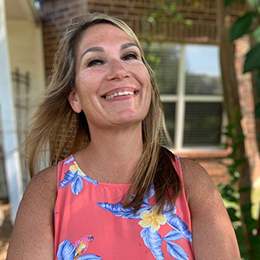 We're here to help
We have a global team of technical experts ready to help you out wherever you are, 24 hours a day.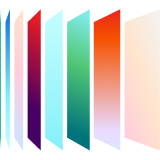 Ready to kick the tires?
Sign up and get going today, or request a demo to get a tour from an expert.
Get started