Propel Your Startup: The Hillsborough Tech Social
Get inspired and make your mark among the brightest minds in the tech industry
This event has finished
Join us for an extraordinary evening of connection and conversation at Propel Your Startup: The Hillsborough Tech Social, designed exclusively for founders, investors, and tech enthusiasts! Taking place on the sidelines of the highly anticipated Startup Grind conference, our event promises to be anything but ordinary.
From 6pm to 8pm, you'll have the opportunity to forge lasting connections with like-minded professionals, engage in stimulating discussions, and share your passion for innovation. Savor our carefully crafted selection of drinks and appetizers as you immerse yourself in an electric atmosphere, surrounded by trailblazers and game-changers.
This is the perfect occasion to relax, be inspired, and make your mark among the brightest minds in the tech industry.
Be part of the excitement and RSVP now to secure your spot at the most sought-after gathering in town!
The speakers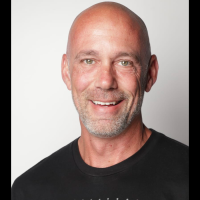 James Leaverton
Senior Manager, Partner Marketing
Madeline Wallace
Partner Marketing Specialist