Demo Day
Get ready for a half day of collaboration and experimentation in the world of automation, bare metal, and network infrastructure!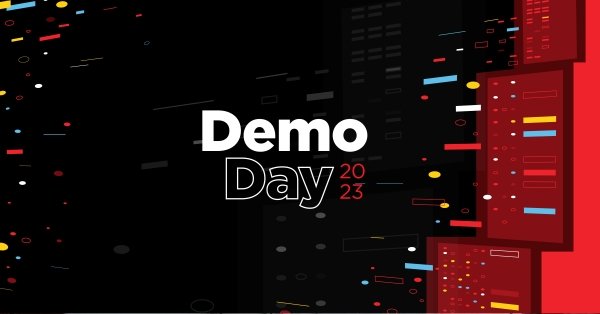 This event is free of charge
About
Our second semi annual Demo Day, taking place December 13, 2023, will showcase Service Mesh, simplifying your network with Equinix, and our new Load Balancer service!
Join Equinix Developer Advocate, Fen Aldrich, as they kick off the event with The Bits Must Flow: Networking Through Abstractions. After that, we'll hear from industry experts like Lin Sun, Marino Wijay, and Alex Saroyan. We'll also have a live demonstration from Equinix Senior Staff Engineer, Tyler Auerbeck, and he shows off the latest Load Balancer capabilities in Equinix Metal.
There is an opportunity for everyone to learn something new, whether you are a seasoned pro or just beginning to focus on resilience engineering. So what are you waiting for? Take a peek at our schedule and come ready to be equipped with techniques to help you build faster, stronger, and more flexible systems.
WHEN
WHAT
WHO
FROM
ABOUT
8:30 AM EST
Kick-off!
Steve Martinelli, Director, Developer Advocacy

Fen Aldrich, Developer Advocate

Equinix

Join us for our second annual Demo Day of 2023! Fen Aldrich and Steve Martinelli will kick off the day with a few short remarks before we dive into five unique demos around Networking.

8:35 AM EST

The Bits Must Flow Networking Through the Abstractions

Fen Aldrich, Developer Advocate
Equinix

This talk will review the modern complexity of the internet and dive into the routing protocol that runs the internet including how some functional routing, switching and firewall knowledge can help us untangle the modern messes generated by layers of abstraction.

9:05 AM EST

Embracing the Future: The Sidecar-less Service Mesh Architecture

Lin Sun, Senior Director of Open Source

Solo.io

In today's production environments, sidecars have become the dominant choice for implementing service meshes. However, they come with various challenges, such as application restarts when added to the mesh, conflicts in startup and shutdown sequences between sidecars and applications, and unnecessary overprovisioning of resources for L7 processing when only mutual TLS is required. This demo will delve into the reasons behind the rise of sidecar-less service mesh as the future solution, particularly focusing on Istio's recent introduction of the sidecar-less data plane architecture.

9:35 AM EST
Take a Load Off: Introducing the Equinix Metal Load Balancer
Tyler Auerbeck, Senior Staff Engineer
Equinix

Have you ever found yourself in a situation where your service goes from a quick proof of concept to suddenly needing to support production loads? Have you felt the sudden panic of realizing that everything is only pointing at a single instance when you suddenly need to scale to multiple locations? Well welcome to the club! We found ourselves in this same exact position, heard these same pain points from our customers and decided that something needed to be done! In this session we'll introduce you to the problem space that led to the creation of this new product, how it can be used today and what we have in store for the future.

10:05 AM EST

Modern Network Platforms for Kubernetes

Marino Wijay, Principal Developer Advocate

Solo.io

Cloud Native is HARD. Cloud Native Networking is even HARDER. So how can we achieve simplicity with many moving services, a landscape that grows exponentially? We actually can't. Nothing is simple when it comes to scalable resilient apps. HOWEVER, Network Platform Engineering might be able to help. Let's dive into how Networking is an important subset of the Platform Engineering cycle and navigate how to build a resilient network platform.

10:35 AM EST

How to Simplify Network Ops at Equinix

Alex Saroyan, CEO and Co-Founder

Netris

Network operations in the public cloud is easy because it is highly abstracted. How to bring a similar level of network abstraction to your own dedicated cloud environment at Equinix? This session will demonstrate and share how to simplify, automate, and interconnect any network environment.