Zoë and Auggie Visit Their Old Philly Haunts
A podcast series that spotlights the humans behind Equinix Metal and their lives outside of work. This week we introduce Zoë Allen.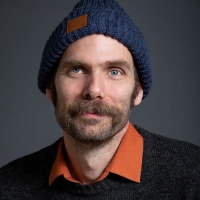 Ty Gibbons
Creative Producer
For today's Downtime is Uptime episode, I met up with Zoë in Manayunk, a Philadelphia neighborhood that feels almost European with its narrow cobblestone streets and close-knit community. Zoë, a Marketing and Events Coordinator at Equinix, has since relocated to Colorado, but she grew up in Philly and was happy to show me the local haunts. She wanted to talk about animal rescue, a life-long passion, and thus we agreed to let Auggie, her beloved rescue dog, lead the way. Auggie seemed excited about the recording session and was drawn to the boom mic's wind cover, which is (artificially) furry and called the Dead Wombat.
Auggie knew the route well; cafe, dog bakery, dog park, steep stairs set into the hillside. I hit 'record' as we walked and asked Zoë what led her into animal rescue. "I went to a Quaker school," she told me, "so for thirteen years, service and community was instilled in me." As part of her service commitment, she volunteered at a no-kill animal shelter, the Philadelphia Animal Wellness Society, or PAWS, in Old City. "From then on I just fell in love with rescuing."
Auggie paused hopefully at the Doggie Bakery, the source of his first birthday cake, but we moved on in hopes of finding him some friends at the dog park. We weren't disappointed: he made fast friends with a newcomer and happily romped around the muddy park enclosure. He soon returned to us, a bit sheepishly, with something soggy hanging from his mouth. "Is that a pizza crust you're trying to eat, Sir," Zoë half-scolded. "Can I have that? Ugh, that's so gross! He's a little naughty sometimes," Zoë said, turning to me. "That's kind of what you have to expect with a rescue. They're not perfect. They just need a little more love and a little more patience. In the end, it's pretty rewarding, because they love you back just as much."
Published on
25 April 2022
Category
Tags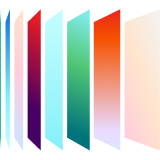 Ready to kick the tires?
Sign up and get going today, or request a demo to get a tour from an expert.
Get started