'This Is Like This 24/7:' a Tour of a Queens Childhood
A podcast series that spotlights the humans behind Equinix Metal and their lives outside of work. This week we introduce Tony Perez.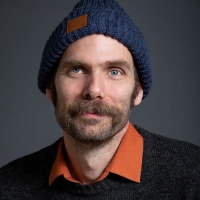 Ty Gibbons
Creative Producer
You can trace a direct line from Tony's current passions to his childhood neighborhood in Queens. Now a Software Engineer at Equinix Metal and still based in New York, Tony developed his work ethic, his soccer skills, his love of street food, and so much more in the little parks and bustling avenues of Corona and Long Island City. One sunny May afternoon Tony offered to walk me around his old haunts and talk about his experience growing up there.
We began at the Information and Technology High School in Long Island city, where he spent much of his teenage life, stopping at the big double back doors where he would sneak out to go play soccer in the adjacent park. "I got caught once," he told me. "My mom came in there and she was like, 'what are you doing with your life?' I was just trying to play soccer. I needed to go play." The turf has been upgraded since Tony's days, including netted goals—an improvement from the two backpacks tossed at each end that Tony remembered. "In the summers we would play six to twelve hours a day. Soccer was how I made all my connections; all my friends came from playing soccer."
Next stop was an immersion into the beautiful chaos of Corona's busiest crossroads. Ice cream truck ditties merged with Spanish language songs blaring out of apartment windows and car doors. Excited voices from every direction spoke animatedly in Spanish. "This is like this 24/7," Tony told me with a grin on his face. We walked past the street vendors lining Roosevelt Avenue as he described growing up in a food vendor family. He would sell fruit on the 103rd Street sidewalk alongside his parents and relatives: "Bananas, oranges, limes, avocados, anything you could get cheap on the market. This is where I learned to hustle." And what does Tony's family think of his tech job? "They don't know what I do," he laughed, "All they know is that I'm successful at it. That's all they care."
Published on
20 April 2022
Category
Tags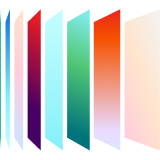 Ready to kick the tires?
Sign up and get going today, or request a demo to get a tour from an expert.
Get started