The Power of Interconnection and a Creative Mind
As a trained classical musician and now professional marketer, I'm on a journey to bring authenticity and curiosity to my work. At Equinix, I've found magic at the intersection of creativity and technology.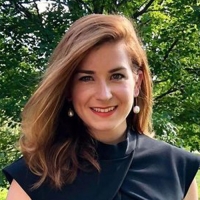 Katie Norchi
Sales Enablement Specialist
Growing up, I always knew that I would become a performer. While training as an opera singer, it never occurred to me that I would end up working in technology, let alone at a Fortune 500 leader like Equinix.
After college (and before continuing to graduate school), I worked at a fast-growing SaaS company. I learned the ropes in sales about how to prospect, qualify and close deals, but especially how to communicate the value of our software. Eventually, I moved over to sales enablement, which is what brought me to Equinix.
Along the way, I discovered just how relevant my musical training is, even in a high-tech environment.
Caught between two worlds
I've always felt pulled between two seemingly polar opposites: a passion for performing music that seemingly contrasts with the very different challenges that energize me in the corporate / tech world.
Part of this duality is explained by how as a sales professional I was able to lean on skills developed through my fine arts training. For instance, I am super comfortable presenting to large groups of people, even on short notice. I can read a room, think on my feet, and adjust my message or performance to suit. I'm also known for being collaborative, helping to synthesize different ideas, and bring people together. All of these are skills that I honed in years of rehearsals, auditions, last-minute gigs, and high-wire debuts. Try singing a high-C in front of 1200 people while wearing 50 pounds of costumes and you'll know what I mean!

While these skills helped me in my previous job, something was missing. I loved working — the energy, the constant learning, and the endless opportunities for growth. But I missed a deeper connection with art. I missed the imagination, the diversity, and most of all, I missed the awe-inspiring connection with others.
Enter, Packet!
Necessity, the mother of invention
I joined Packet out of necessity, in a way. It was time to start building a career; one that I could sustain and love, but also something that would afford me the ability to continue my passion. I was determined to find a role that would support both my professional and artistic ambitions, not hinder them.
Fortunately, I found I wasn't alone in that endeavor. Packet's founders are both classically trained musicians. My manager is a guitar player, and the director of our team plays electric bass in a serious garage band. It's safe to say at least 70% of the (now Equinix Metal) team is an artist in some way shape or form. And if it's not music, our entire team is celebrated for their creative pursuits that are as wide-ranging as crocheting (Baby Yoda figures!), 3D printing, cooking, and restoring old Amiga computers.
So, when Mike Cambell, the Chief Sales Officer at Equinix recently shared a post about the importance of creativity in the world of technology, I was reminded, once again, about the significance of art, and surprised at how art and technology are so closely tied.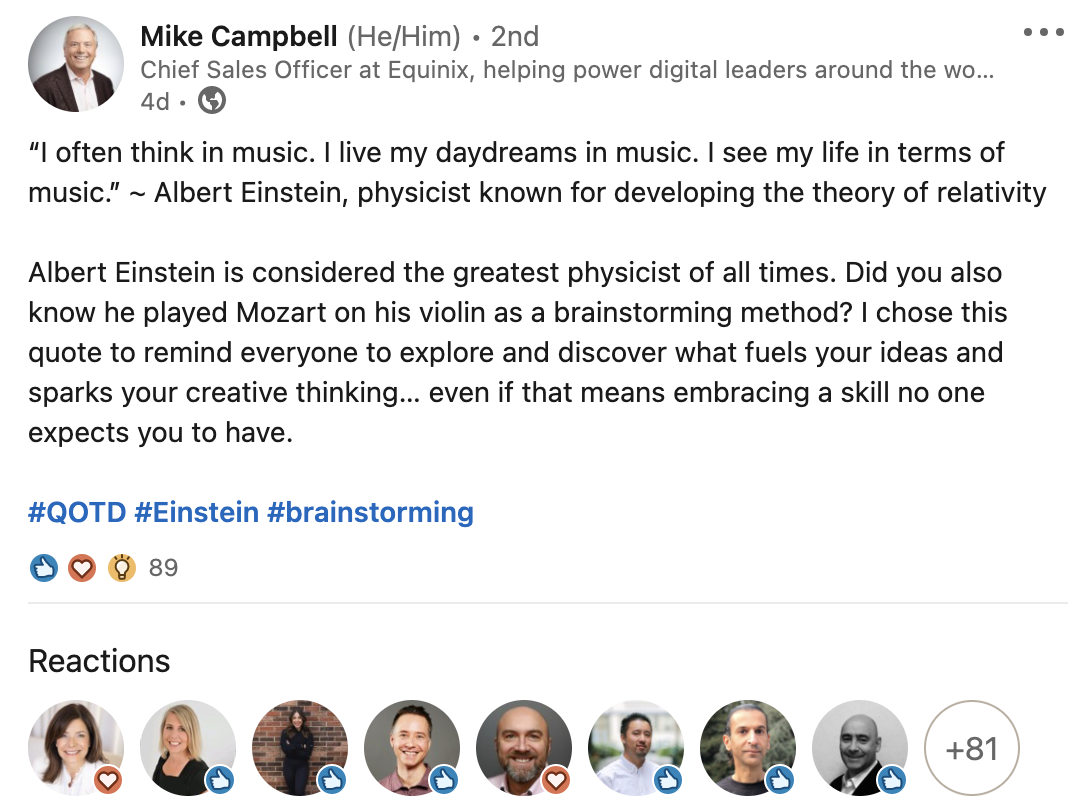 Crafting a culture of creators
Over the past few years, I have seen different sides of the tech industry and my main critique is how siloed it can be. Most companies separate sales from marketing, marketing from engineering, product from operations — all with the goal of dealing with scale. But the result can feel formulaic as if built-in black and white.
After a little over a year, my read is that Equinix thrives in the gray areas. We build connections where there are none and leverage a focus on foundational infrastructure to reach across verticals and industries. We, quite literally, are an integral part of how the world connects. It's refreshing to be in a place where we are encouraged to use our skills outside of technology to influence the way we work, bringing new ideas and creativity into our 10,000 person company.
Metal, in a lot of ways, is like having a blank canvas. We provide developers with powerful building blocks that allow them to create something meaningful and unique for their use case. By focusing on providing a neutral, foundational platform, our goal is to ensure everyone can build what they want, where they want.
In short, we expect our customers to meet us at the table with creativity.
Practice what you preach
Since joining Equinix, I've realized that the entire organization values art and music, and I've wanted to continue growing that aspect of the company. We have built a culture of makers, creators, and innovators. We host weekly performances from colleagues to showcase their talents, we make lego sets and cloud-native cookbooks to share with our community. As one of our marketing leaders likes to remind us: the goal isn't to be unique, it's to be special.
With this in mind, I've been pushing internally to expand my appreciation of art and find new ways to positively impact the communities in which we live and work. Building upon my own background, I created a link between Equinix and my friends at Opera for Peace. With our corporate Sustainability Program (a set of environmental, social, and governance initiatives) and Opera for Peace's mission to create an inclusive, creative future, I knew there was an incredible match.
Opera for Peace is like a musical version of Equinix, connecting the world not through fiber optics but through art, using music as the common language. We also share a strong set of values that prioritizes diversity, inclusion, social justice, innovation, and sustainability.
From musician to marketer, I'm grateful to be a part of an organization that encourages me to play to my strengths, explore new ideas, and find ways to connect my personal passions to my work. If anything, I've learned that creativity is a point of intersection that connects Equinix and our customers.
If you're interested in learning more about Opera for Peace and how you can support their incredible work, please take a look. Just let them know that their favorite opera-singing, music-loving, sales-championing friend at Equinix sent you.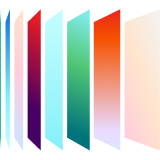 Ready to kick the tires?
Sign up and get going today, or request a demo to get a tour from an expert.
Get started