Talking Softball, Military Service, and Personal Growth With Olivia
A podcast series that spotlights the humans behind Equinix Metal and their lives outside of work. This week we introduce Olivia Storey.
Olivia Storey
Procurement & Logistics Lead
I met Olivia early one morning in Addison Circle Park, a lovely green space in North Dallas, a Dallas neighborhood not far from Equinix facilities downtown, where she worked in the office as procurement and logistics lead. (She has since relocated to Babcock Ranch, Florida, where she now lives. Hailed as the first solar powered city in America, Babcock Ranch gets its electricity from its massive solar farm, rooftop solar, and a battery storage system.)
Inspired by a nearby family tossing a ball, our conversation began with Oliva's passion for softball. She's played since she was a kid, holding down the high-stakes shortstop position and contributing mightily to the offense as a power hitter, often batting cleanup. She carried her love of the game all the way into her service in the US Air Force, though she admits to being a bit rusty as a young adult. "I was stuck in that mindset of just swinging for the fences," she told me.
Indeed, a great deal of Olivia's perspective on life shifted during military service. After eight months of training in Italy, she was deployed on one week's notice to Niger. "I remember when I first got there, I had an overwhelming scary moment, because I didn't know what the next six months would entail," she recalled. "But I changed my mindset; I was going to make the most out of these six months. It was a time for me to refocus. It was a really fun, humbling time, and a great cultural experience as well."
Olivia continues to engage with the region by sponsoring a family from one of the local villages and keeping in touch. She told me that she never wanted to stay put in one area or one frame of mind. "I wanted to experience life, and I definitely did that. I just keep growing, and as humans I think that's what we need to be doing, constantly growing."
Published on
15 July 2022
Category
Tags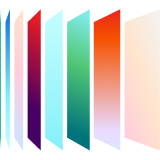 Ready to kick the tires?
Sign up and get going today, or request a demo to get a tour from an expert.
Get started