May the Fourth Be With You
Fans of adventures in a galaxy far, far away unite every May 4 to celebrate Star Wars Day. The punny timing is chosen because May the Fourth sounds a lot like the beginning of the famous Jedi saying, "May the Force Be With You."
Rebecca Hurd
Project Manager
There's an alliance of Star Wars fans working on the Equinix Metal team. Let's find out what Star Wars means to Colin Alford, Jeffrey August, Aaron Reis, Kelsey Waters, and Brian Wong.
Colin Alford
"Space knights and lasers were the coolest things to me at 6 years old." Colin Alford credits these otherworldly thrills for turning him into a gigantic Star Wars fan along with one other important influence: his mom. A child of the 1970s, she was brought up on the original Star Wars trilogy. When the prequels came out, Colin was just the right age to watch the new movies with his family.
Colin maintains his interest in Star Wars is on the milder side compared to others. "I've watched the movies and shows, but I don't have all the lore memorized," he said. While he recognizes the important role Star Wars has in American culture, and enjoys it all, it's the prequels that appeal to his "nerd side." The divisive trilogy has become the focus of a subculture through things like Reddit's r/PrequelMemes community. Colin trades memes with friends and appreciates all the creativity people use to keep the prequel jokes going.
The pandemic has been in effect for most of the time Colin has been at Equinix Metal, working as digital sales account executive. On the job, he's seen Star Wars become one of many things that has given people a way to stay connected to others. "Having cultural links to connect people in as many different ways as possible is so important — especially something as universal as Star Wars."
Jeffrey August
There's a deep emotional connection behind Jeff August's Star Wars fandom.
"It's a bit of a sad story, to be honest," he said.
When Jeff was 4 years old, his father passed away from cancer. Jeff got to see just one Star Wars movie while his father was alive, the very first one. The last Christmas with his dad, Jeff got the Death Star playset as a gift, and he and his dad played with it often during those last few months. Afterwards, his family moved from the San Francisco Bay Area to a farming town. "I was a little blonde kid whose father was gone, and I was instantly drawn to that other blonde kid whose father was gone: Luke Skywalker."
Friends were convinced Darth Vader had to be lying when he told Luke, "I am your father" — but not Jeff. He secretly hoped Vader was telling the truth because then Luke's father wouldn't be gone. Jeff's favorite movie will always be "Return of the Jedi," because that's the one in which Luke learned he had the opportunity to save his father.
Jeff's not exaggerating when he declares, "I'm a fanatic. I'm over the top. I'm what Mark Hamill, the actor who plays Luke Skywalker, calls a UPF, an ultra-passionate fan." Jeff has a dueling lightsaber used in competitions. He's in a band named "Bright Tree Village," the home of the Ewoks. He devised his own personal method for watching Star Wars. He handmade a special Luke Skywalker outfit to wear to the opening night of "The Force Awakens."
During his time as a senior manager at Equinix Metal, Jeff has found many others united by the Force, including several UPFs on the #StarWars Slack channel. "That's the great thing about Star Wars," he said. "Some people, like me, love it for the story. Others for the lightsabers, the music, or the worlds. There's something for everybody."
Aaron Reis
Star Wars fandom began at an early age for Aaron Reis. At just 2 years old, he watched the dramatic Battle of Endor unfold on screen at the local drive-in movie theater. "Return of the Jedi" is one of the first movies he ever saw, and he's remained fascinated with Star Wars ever since. This has meant watching the original trilogy dozens of times, making plans to visit Disney World's Star Wars: Galaxy's Edge attraction after the pandemic, and collecting memorabilia and gear. Aaron admits, "I'm a huge Star Wars aficionado."
Today, Aaron continues to find new ways to enhance his appreciation for Star Wars' complex storytelling, character development, and world building. He's read the "The High Republic" epic series and discovers new ways to appreciate Star Wars through podcasts like "The Soundtrack Show" and Rebel Force Radio's "Star Wars Oxygen."
Though Aaron has only been a senior technical sourcer at Equinix Metal for a few months, he's found other Star Wars fans. If you'd like to talk about Star Wars composer John Williams' musical scores, Aaron's ready to dive deep with you. "Williams lays these little breadcrumbs that give you hints about the Star Wars characters, like who they are and what they might become. It's genius."
Kelsey Waters
Star Wars seems to have always been part of Kelsey Waters' life. As a kid, she and her older brothers immersed themselves in the fantastic galaxy bound together by the Force through books including the 'X-Wing' series and 'The Han Solo Trilogy.' Star Wars was also Kelsey's introduction to gaming, first on the Nintendo 64 system, later in massively multiplayer online games like The Old Republic.
"As a military veteran who had to leave people and move frequently, gaming has been great," Kelsey said. "It's been a fun way to stay in touch over long distances."
She also gets crafty with her cinematic interests. One of her new pandemic hobbies is making crochet figures. "My first figure, a stormtrooper, was an absolute abomination. Now that I've learned how to count the rounds, I've made much more satisfying Yoda, Ewok, and Chewbacca figures." Knowing her tastes well, her husband gave her a handmade cross stitch of romantic dialogue between Princess Leia and Han Solo from "The Empire Strikes Back" for a Valentine's Day gift. "He worked really hard on it," Kelsey said. "It's tiny and fantastic."
In addition to her official role as Equinix Metal's senior director of operations, Kelsey has become an unofficial Star Wars ambassador. When "The Mandalorian" series came out, she noticed another Star Wars fan talking about it during a team stand-up meeting. "That's when I created a #StarWars Slack channel. I realized we have to do more of this — more connecting with each other about what we're interested in."
Brian Wong
"Star Wars bridges generations. My dad was really into movies, including Star Wars, so I was raised on it." As a grown up, Brian enjoys going to Disneyland's Star Wars: Galaxy's Edge with his kids. "I'm at the wanting-cool-toys fan level. My daughters and I designed a droid together, and we're waiting for Disneyland to open so we can make lightsabers. We're really looking forward to it."
Star Wars has also collided with Brian's job, enhancing his fandom. Back in his early career, he managed Lucasfilm as a customer and got to visit its Letterman Digital Arts Center headquarters in San Francisco. At Equinix Metal, Brian says no more than a week will go by before he finds himself in a conversation where Star Wars is mentioned, or sees memes and emoji get sent around.
Brian may be gifted with a little Force power. "Sales is all about getting in people's heads. It's kind of like a Jedi mind trick." But it's more than just mastering subtle persuasion. He also has a penchant for getting to know people and connecting them with each other.
Whether it's Star Wars fandom or something else, Brian says it's important to give people a way to connect to their colleagues besides talking shop. "When a company like Equinix makes an investment to help people get to know each other, that's pretty special."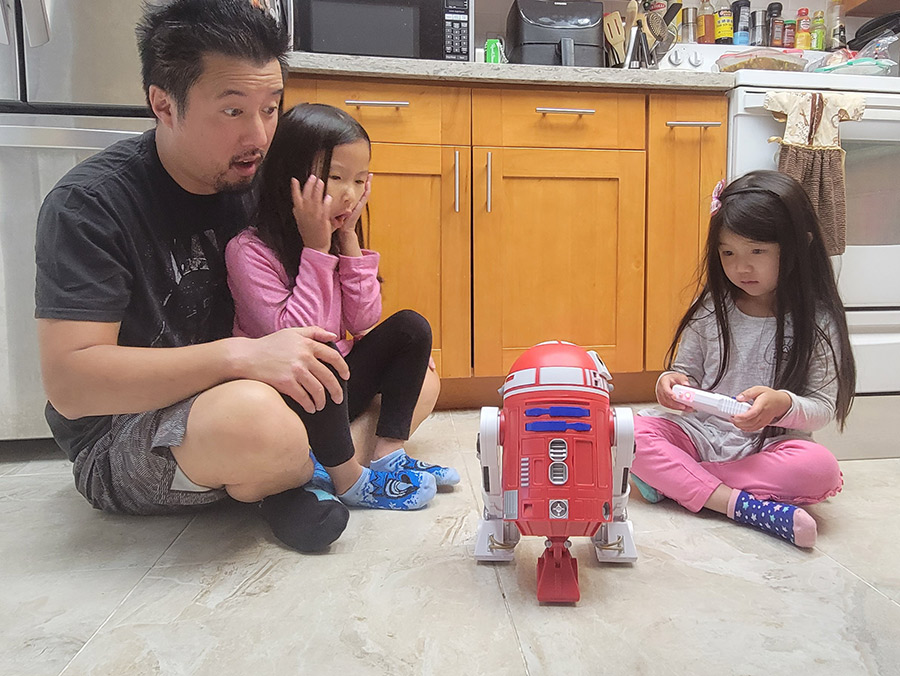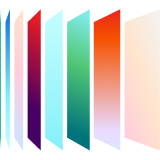 Ready to kick the tires?
Sign up and get going today, or request a demo to get a tour from an expert.
Get started