Simplifying Your Bill for Private Connections to the Cloud and Beyond
Networking can get complex. Paying for it shouldn't be.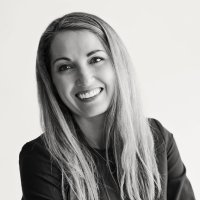 Gianna Davis
Product Marketing Senior Manager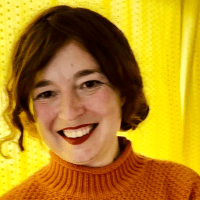 Usue Aguirre
Product Manager
No one likes paying an upfront "getting started" fee for a service on top of its monthly price. Sure, the service provider, be they a cable TV or a home alarm system company, needs to offset their cost of onboarding a new customer. It's understandable, but it's not ideal from the user's perspective—especially if they missed the fine print that mentioned that upfront fee when they first subscribed.
This traditional pricing model feels outdated today, when signing up for and consuming a new service on the internet is immediate. At least in tech, the trend is to move away from upfront fees and long contractual commitments and toward a pay-as-you-go model.
Equinix, too, has used upfront fees to offset the cost of setting up some of our services, but we are taking steps to change that. We've been growing our suite of services that can be consumed on demand to help our customers be more agile. For example, you can now spin up new servers and network connections in our data centers remotely and programmatically, on a global basis. Part of this effort has been modernizing our pricing models.
Our latest change in this area is the pricing model for Equinix Fabric, the service for instantaneously connecting your network to another network (for example, the network of one of the big cloud providers). Getting a Fabric port set up no longer includes paying an upfront fee. Fabric ports ordered starting in early February 2023 can be consumed and paid for as you go, solely via a recurring monthly charge.
What Is Equinix Fabric?
Fabric connections are private, meaning they bypass the public internet. There are cost and security advantages to that, but most of all, Fabric provides a massive performance boost for data analytics and transaction processing workloads, as well as backup and disaster recovery. A recent benchmarking test reviewed and validated by the Enterprise Strategy Group compared the speed of recovering a database stored on a customer's Equinix Metal servers from a backup in Oracle's cloud over the internet to the speed of recovering it over a virtual Fabric connection. The test found that recovery over Fabric was up to 28 times faster:
Fabric is how we make all the benefits of traditional dedicated network connections (low latency, security, reliability and so on) accessible programmatically and on demand. In addition to Metal, it can be used with the other Equinix services, such as Network Edge, Equinix Internet Access and colocation.
The New, Simplified Fabric Pricing Model
Removing the upfront fee brings the experience of using Fabric closer to the on-demand experience of using cloud services our customers are used to. As a bonus, it helps keep their CFOs happy by reducing CAPEX ratios and leaving a single recurring charge that is reported as OPEX.
Here is the new pricing for Equinix Fabric ports:
Speaking of simplification, we're also making it easier to provision new virtual connections to the major cloud providers in our portal. Quick Connect is a new streamlined ordering process that automates connection provisioning, with all the steps executed from the Fabric portal. It replaces the current process, which requires multiple manual steps and navigation between our portal and the cloud provider's. No more swivel chairing!
Quick Connect is available now with Google Cloud Platform, but we are working to extend its support to the other top cloud providers.
If you have any questions about the new Fabric pricing structure and/or Quick Connect, reach out to your account representative. We'd love to give you a demo and hear your thoughts!
List prices for 12-month term minimum commitment and in USD. Prices are contracted at the local currency of the country where the port is provisioned.
Fees apply to new ports ordered from February 2023.
Published on
04 April 2023
Category
Tags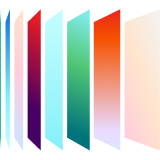 Ready to kick the tires?
Sign up and get going today, or request a demo to get a tour from an expert.
Get started