Searching for the Soul of the Internet in Red Hook - not Seattle!
When you think of exploring the heart and soul of the internet, places like Mountain View, Seattle, Portland or San Jose come to mind. But what about New York's Chinatown, the projects in Red Hook or a lab at Dartmouth College?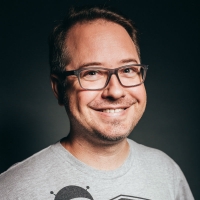 Jacob Smith
VP, Digital Services Strategy & Marketing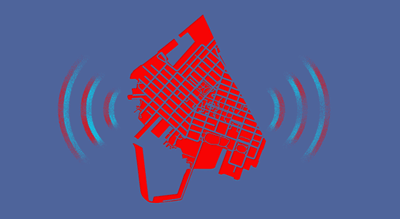 When you think of exploring the heart and soul of the internet, places like Mountain View, Seattle, Portland or San Jose come to mind. Or the iconic buildings in Lower Manhattan that hide massive interconnection "carrier hotels" behind their brick facades - like Google's massive Port Authority complex.
This Winter we partnered with Intel (via their Partner Alliance program) to capture and tell stories that represented something a bit more personal. We were inspired to reflect the spirit of the internet that many of us grew up alongside: quirky, creative, and defined by thousands of individuals...from the guy who ran the computer store in the strip mall, to the programming teacher at the Junior High School computer lab.
Working with a small film studio from Vermont, we put out feelers for stories that resonated with our inner geek, and reminded us of the innocent passion that brought many of us to build our first computer, splice our own cables, or learn to code. We asked our friends and colleagues to recommend people that represented the ideals in our "Keep the Cloud Weird" blog post.
We Asked, and Boy Did We Receive
Within days, we had an astounding list of people who knew how to bounce radio waves off the atmosphere to reduce latency between Chicago and New York; folks who worked on boats laying undersea cables or repaired DSL lines in rural New England; people who worked to use the Dark Web to protect political activists in countries like Iran; and the night watchman at the datacenter that went Salsa dancing before each shift.
The world is a big place, and since we had a modest budget and fast timeline, we decided to stick close to home for three initial videos. Our journey took us to Red Hook and Chinatown in New York City, and up to rural New Hampshire and the campus of Dartmouth College. Below are three videos that come out of those fantastic visits with some truly wonderful people. We hope you enjoy them.
But why?
When our friends at Intel asked us what we might like to do with some funding to help us grow our business, we surprised them by suggesting a video series not about Packet, but about seemingly random people. "Humans of the Internet" we called it.
The reason is simple: we wanted to pull back the curtain tell the stories of the people who build the internet, instead of those that buy the internet. In the future we're excited to profile the SRE's who take selfies during the 3am outage calls so you can watch Netflix, and the factory workers that assemble the servers in Mexico and Taiwan, or the miners that dig up not bitcoin but minerals for our laptops.
A big thanks to the Xia, Dabriah and Brian for taking the time with us. For Andy at Ames Hill Productions, and Ty Gibbons for composing the music while also producing. And to Scott Ailees, Niranjan Choudhury and Phil King at Intel for supporting our vision to "Keep the Cloud Weird" - while also keeping us well stocked with Intel Xeon Gold 5120's and X710 NIC's. ;)

NYC Mesh
We first met Brian and NYC Mesh over a year ago, when they hit us up about helping to provide backend transit to support their network. We were impressed by the scrappy vision of NYC Mesh - climbing on the roofs of buildings and asking people to participate in a community, as well as a network. You can read more and signup (if you are in the region) at https://nycmesh.net/.
Xia Zhang
Xia's work may not touch our lives today, but we're pretty sure her "kind of geeky" experiments (her words, not ours!) up at Dartmouth are the kind of thing that will inform what's next. We loved her personal journey from China to wintry New Hampshire, and the partnership she and her husband have. If one day you can trash your router and just use your light bulbs, you may have Xia to thank for it. Check out her Dartmouth website in the meantime!
Red Hook WIFI
Once we met Dabriah (Day) on Skype, we had to meet her in person. Her path from Hurricane Sandy to tech reminded us of the "unqualified for tech" confessions that so many of us have. She let us into her world - even getting her dad (the building super at the Projects where she grew up) to let us up on the roof. For her story, and her work, we're very thankful. You can learn more about the Red Hook Initiative and Red Hook Wifi at the RHI website and also about Dabriah, who is also an author and practitioner of the Ifa spiritual tradition, at on her website.
Want to See the Marketing Stuff?
Intel is great about aligning behind their customers, and working with their Partner Alliance marketing program has been a lot of fun. We created a landing page and if you're lucky, you might see some ads online promoting these videos over the next few months. If you feel inclined, we'd love for you to spread the word and share the stories we captured!
Published on
29 March 2018
Category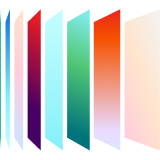 Ready to kick the tires?
Sign up and get going today, or request a demo to get a tour from an expert.
Get started