Make Infrastructure Your Competitive Advantage
We believe the leading companies of tomorrow will succeed through technology leadership. Here's how we're investing to help them move faster.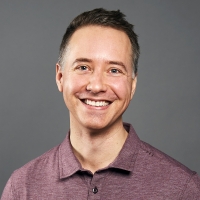 Zac Smith
Global Head, Edge Infrastructure Services
When we started Packet four years ago, the mission was pretty generic and quite lofty: we wanted to Build a Better Internet by enabling developers to consume computers, no matter what they looked like, where they lived or who owned them. Our belief was we should do that with as little opinion as possible so that our customers could inject their opinions all the way down the stack.
We attracted a great team (now 50 people), two rounds of funding (thanks to mom, dad, SoftBank and Dell Technologies Capital), and over 15,000 users who put their faith in us as their infrastructure provider.
Series B Mindset
It goes without saying that our company and vision have grown up a lot over the years - and while these initial, broad goals still get us out of bed each morning, we've sharpened what we think our value is, and for whom it matters. Phil Shevrin, who sits on our Board from SoftBank, calls it a "Series B mindset."
To put it simply, we think that the leading companies of tomorrow will be technology enabled. Whether in personalized medicine, mobility, entertainment, financial services, retail, or any other experience, their chance to "win their market" will be largely determined by an ability to leverage technology as a weapon and deploy and operate that technology-based arsenal across the globe.
The thing is, we currently see only a handful of companies - call it 10, 20, or 30 - that can deploy their technology opinion at global scale with efficiency. Sure, tons of companies can build on top of existing technology opinions and that's what the the current public cloud is really good at today.
But try to adjust even a small aspect of that to meet your opinion, and the model doesn't work very well. Let's say the latest transformative GPU from Nvidia helps your personalized medicine startup analyze the human genome in seconds, instead of minute/days/hours. All you need to do is the following:
Make sure your software stack (and those you build off of) can leverage that hardware and...
Roll that fancy new hardware in a cloud-style manner to tons of places around the world and..
Finance, import it to numerous countries, operate until you don't want it anymore and...
THEN you'll transform the market and take the lead.
As you can see, if you try and color outside the lines of the public cloud just a little bit, you're pretty much on your own. We think that isn't right and doesn't work.
That's why our purpose at Packet is to help make infrastructure a competitive advantage for your company. We want to help you win with technology, not just consume it.
My vision is that if we - and the broader IT ecosystem - do our jobs right, there will be thousands of startups and enterprises innovating across all areas of the human experience -- leveraging software, cutting edge hardware and operating models we haven't yet invented. As a father with young children, I feel the opportunity to enable this is existential: if we don't allow for the best possible ideas to transform our world, we'll slow down the human innovation cycle we've come to depend on and which our world desperately needs.
$25M to Change the World? Um, Add a Few Zeros, Packet!!
Today we announced a $25M Series B investment, led by Third Point Ventures. Our friends at SoftBank, Dell Technologies Capital, Samsung NEXT, Battery Ventures and JA Mitsui Leasing also "grokked" our vision. We're thrilled to have this fantastic group of allies as we tackle the next phase.
$25M is a lot of money for scrappy little Packet. It allows us to invest in all kinds of things: people, product, hardware, sales, locations. But to point out the obvious, it's also a ridiculously small amount of money compared to the massive forces at play in the cloud computing market. AWS, Azure and Google probably spend $25M every hour on CAPEX, if not more. Are we tilting at windmills here?
We don't think so and here's why.
What It Takes to Be a Cloud
We believe there are three ingredients to create the "cloud" experience:
#1 - Access to lots of capital (cheap money).
#2 - An ability to deploy and operate things globally (logistics).
#3 - An acute awareness of the buyer and its ecosystem (product / market / software).
We're not super well positioned on the first two points. That's why we've designed a non-verticalized model to help unlock the massive pools of capital and worldwide logistics expertise to play their part in this weird, wild world of cloud computing. In the coming weeks and months, you'll see partnerships with all kinds of companies that are anxious to help make the experience of deploying your infrastructure opinion both AMAZING and cost efficient.
In fact, when we pitched our Series B round, we asked a simple question: if you can order a $10 pizza via Alexa, watch it get made on an app, and track its delivery to your front door to within minutes - why can't you do the same thing with a $35,000 GPU server?
If we're not kings of cheap capital or masters of global logistics, we do think we have a very good read on who the next, highly influential buyer is. The one that will influence or control the spend for the next wave. And frankly, we believe this is the most important part of the story.
Look forward 5 or 10 years, and it's not hard to imagine who is in charge: sophisticated cloud natives who are excited by technology, and rather opinionated about how it gets done. They likely grew up in (or built) the first wave of cloud. They have deployed more infrastructure from coffee shops than most IT managers have ever dreamed of.
You know the type (hi Sam and Jess!):
Going Straight to Ludicrous Speed!
With a lot of fresh wind in our sails, we're excited about all the things that we can do for the growing list of SaaS companies, forward-looking Enterprises, and global operators we are fortunate enough to call customers.
As we go from 18 sites to over 50 early next year (including a good number of cell towers and funky locations that don't look at all like pretty blue-lit Equinix datacenters) and expand our offerings into both the On-Premise market and the Edge, we're anxious to listen and learn. We want to embrace the infrastructure challenges you're facing - such as cost, performance, or agility - and see how to turn them into opportunities.
One way we're doing that is with a new spin on the cloud credit program. We've never been the type to hand out $100k in credits, but we understand the value. So we're rolling out a new Ludicrous POC to help fast-growing, technology-empowered companies make infrastructure a competitive advantage. While I'm sort of spilling the beans early (no fancy landing page yet), here is what you'll get as part of it:
A formal POC plan and dedicated project manager.
Technical expertise around our platform, hardware optimization, etc.
Access to unlimited infrastructure without complex credit limits.
The ability to tap into custom hardware.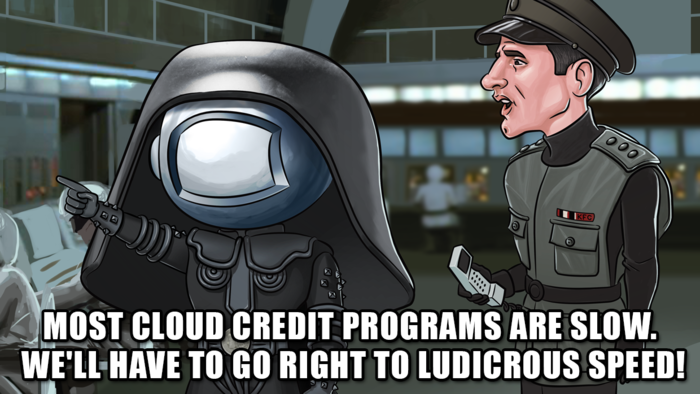 If you're interested, simply email support@equinixmetal.com and we'll setup a time to chat and craft a plan that works for you.
Thank for all your support! I'm proud and excited each day to work with and for the innovators that are our customers, partners, employees and friends.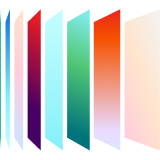 Ready to kick the tires?
Sign up and get going today, or request a demo to get a tour from an expert.
Get started