It's Just a Building, So Why Should You Care?
There's a party at every Equinix IBX, and the good news is: you're invited.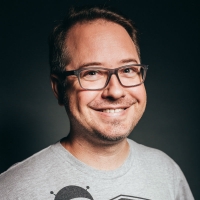 Jacob Smith
VP, Digital Services Strategy & Marketing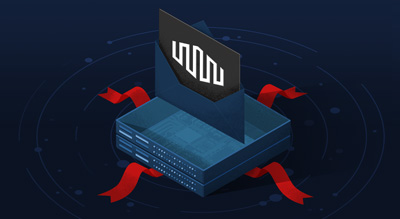 I recently picked up a favorite book that I first read nearly 20 years ago. The Adventures of Kavalier and Clay by Michael Chabon tells the story of two young men coming of age in World War Two era Manhattan. Fast-talking Sammy's entrepreneurial spirit and passion for comic books pairs perfectly with his cousin Josef's artistic talents, and together they've created The Escapist, a wildly popular hero who fights off entire platoons of Nazis single-handedly.
One evening, after a bomb scare at their Empire State Building office, the boys are dragged to a swanky party. Entering a tucked away house in Lower Manhattan, the two are confronted with a "who's who" of the international Surrealist scene, including Salvador Dali.
Their eccentric host — an art dealer who represents Dali and calls himself Longman Harkoo — takes them around the party, deftly creating connections between the famous guests and the comic-book upstarts. While the scene is complete fiction, Chabon's novel weaves in real events, including Dali's near-suffocation involving a diving helmet.
So what does this have to do with data centers, Equinix, or Packet? In short: everything! Equinix is the party where everyone (including rising stars) is invited to connect with the Dali's of our digital world.
It's not Just a Building
Since being acquired in March, our team has been busy building into Equinix International Business Exchange (IBX) data centers. Unless you've spent time in the physical layers of the internet, you probably don't know what makes these buildings so special. The clue to understanding what sets apart one data center from another can be found in Equinix's origin story.
Back in the late 1990's, Equinix got started with a simple idea: create a neutral place for networks to interconnect (check out the fascinating press release from Equinix's funding announcement in 1999, led by Microsoft, Cisco, and Benchmark Capital). It was a radically simple concept, but a powerful one that continues to shape today's digital economy. Luckily, our name makes it easy to remember:
The first IBX campus was built outside Washington, D.C. in a sleepy Virginia farming region now referred to as "data center alley" by industry insiders. When AWS opened its doors, its first region (us-east-1) was in — you guessed it — Ashburn, Virginia!
The second IBX was in Secaucus, NJ right across from Sammy and Joe's fictional Manhattan party and now home to trillions of dollars of trades every day. And the third was placed in the heart of Silicon Valley, just minutes away from the Palo Alto Internet Exchange (PAIX) where Equinix founders Al Avery and Jay Adelson met (and which Equinix later acquired).
It's not a coincidence that these are widely considered critical hubs of today's internet.
What sprang up within the walls of Equinix's neutral data centers was a collection of internet service providers, content and digital media providers, financial services, clouds, and then enterprises across all industries.

These ecosystems, which grew by connecting and exchanging traffic with each other in neutral Equinix facilities, are the invisible lifeblood of our digital world. They are diverse, dynamic, trusted, and evolving constantly.
Just like the crowd at a great party.
Proximity Matters
Equinix has learned over the course of 20 years that proximity (e.g. how close you are) really does matter.
Just like at the imagined Surrealist party, where Joe and Sammy spark new relationships and gain important access by literally rubbing elbows with the most interesting people in their world, physically interconnecting networks has an outsized impact on digital performance.
Due in no small part to a small issue around the speed of light, when companies directly and privately interconnect, they increase performance by reducing distance and lower costs by eliminating networking expenses. Here are some stats, published as part of a Forrester Total Economic Impact (TEI) report on the benefits customers receive by interconnecting at Equinix:
60% reduction in network traffic costs
60% improvement in response time
30% minimum reduction in latency
70% reduction in cloud connectivity costs
Be our Guest
While it is a challenging time for gathering in person, connecting digitally has never been more obviously important. This is true in our lives, as well as in the infrastructure investments most companies are making to meet the demands of a newly-digital world.
Until now, directly accessing the global Equinix ecosystem has favored those who could build out physical infrastructure in each market. What Packet does as part of Equinix is simple: we make it easier for you to join the party.
Whether you're a cloud-native SaaS company, an Enterprise investing in digital advantage, or a service provider powering global commerce, we automate foundational infrastructure that allows you to participate in the Equinix ecosystem. You'll be amazed at who you can meet at an IBX:
1800+ Networks
1250+ Financial Services
650 Content & Digital Media
2900+ Cloud & IT Services
3000+ Enterprises
As host to these ecosystems, our job goes far beyond standing up a building. Across Equinix, our mission is to make it easier for you to access and participate in these ecosystems, and to help you form valuable connections. Like a digital Longman Harkoo, we're in service to you, our guests.
Where Shall We Meet?
While we're not yet fully deployed across the massive footprint that is Platform Equinix, that is our goal. To those watching at home, it should not be surprising that the first data centers we opened up this Summer are in the same places that Equinix put down roots 20 years ago: New York, Ashburn and Silicon Valley.
Soon we'll enable deployments in other key internet hubs like Amsterdam, London, Frankfurt, and Hong Kong. We're also working to make interconnecting easier and faster.
See you there — and feel free to RSVP.

Published on
15 September 2020
Category
Tags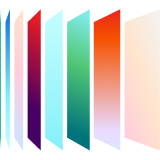 Ready to kick the tires?
Sign up and get going today, or request a demo to get a tour from an expert.
Get started