Going Doge
2018 felt like the right year to make Doge a first-class citizen on Packet. Here's why it's so important to our vision.
Nathan Goulding
Director, Bare Metal Architecture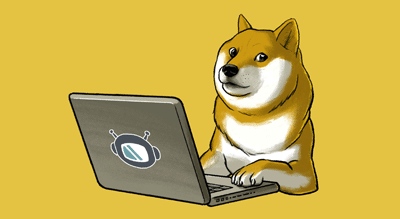 We've always loved Doge, for all the reasons that smart, capable people all over the internet do. However, it wasn't until we had really built a solid foundation in our business and platform stack that we felt we could really go "all in" with Doge. In short: we wanted to make sure the Doge experience on Packet was truly immersive and something our investors, customers, spouses, partners, and kindergarten teachers could be proud of.
That being said, we're still a small team with lots on our plate - we can't spend all our energy on one feature, no matter how critical it is. So we decided to focus on three major areas of Doge support:
Language support

New "Type D" config - the "d0.g3.paw"

Dogecoin Mining
In other words:
Doge

Edge Computing / ML / AI config

Profit
Step 1: Language Support
Click on the globe icon (our fancy language selector) in the upper right-hand corner of the Packet portal to access the "Doge" language.
Once selected, the entire client portal turns into "high contrast mode" for accessibility reasons, since the Doge eyesight can be poor.
Doge-friendly terms make a doge comfortable navigating areas within the portal. The Comic Sans MS font brings back feelings of comfort and nostalgia.
We used the 'so' ISO 639-2 language code for the Doge language, with apologies to Somalia.
Step 2: A New Config - The "Type D"
We're also happy to report the immediate availability of a new "Type D" server config - the "d0.g3.paw". This new configuration is tailor made for developer Doges, and is the next logical leap from our investments in x86 and Arm.
It features a new RISC architecture called "PAW" which has one main processing "pad" and four auxiliary processing "pads" for not very much computation but can be very speedy for short amounts of time before needing to stop and catch its breath.
In addition to a new CPU architecture, no doge likes the feeling of being confined by wires, leashes, or cables, so the Type D introduces a new concept we are confident will take over the entire datacenter market, especially at the Near Edge, Far Edge, the Cell Tower, the Doge Park and the Backyard. We're excited to bring you the world's first datacenter-grade 100% cableless networking stack.
We've replaced all of our existing cables and NICs with PCIe WiFi cards and replaced top-of-rack switches with redundant Linksys WRT54GL WiFi routers from Newegg. We're still working out kinks with LACP and active/active WiFi failover, but despite that we've rolled out this new topology globally without any further testing. You won't believe how much we got for our Juniper gear on eBay!
Step 3: Dogecoin Mining
Everything we do at Packet starts by answering a single question: can we make any money at this? This is almost always followed by a resounding "no" - at which point we do it anyway. Heck, it's cloud computing...what could go wrong?
When it came to mining for Dogecoin, the first step was to analyze the performance of our available server capacity. Normally, this is a foolish endeavor, and trying to perform CPU mining shows very much warnings about how it's a waste of time and money.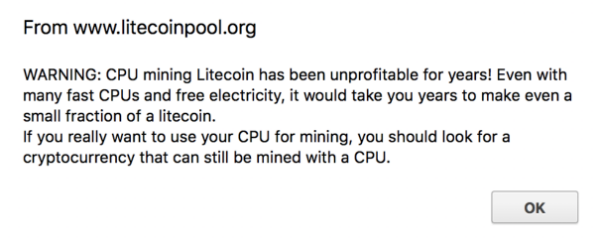 We weren't going to let a little thing called "math" or so-called "antivirus software" get in the way.
So we persevered by building a novel serverless computing framework, written entirely in Haskell code learned from quick Google searches, and deployed on our new cableless architecture. As expected, it worked perfectly the first time.
Analysis
We're happy to provide this rough "back-of-the-google-doc" diagram on how profitable it is to mine dogecoin at Packet:
| | |
| --- | --- |
| Dedicated Servers Provisioned | 1,061 |
| Hourly Cost | $405.54/hr |
| Hourly Earnings | $0.00/hr |
| Monthly Cost | $296,044.20/mo |
| Monthly Earnings | $0.00/mo |
| Net Profit/Loss | ($296,044.20) per month |
We're almost there.
In all seriousness, we were curious how much "muscle" we could flex with our excess computing resources.
So we really did spin up 1,061 bare metal servers for a few days and attempted to mine some crypto - failing spectacularly in the process.
Here's the breakdown:
| Config | Devices | Total Cores | Hourly Cost |
| --- | --- | --- | --- |
| t1.small | 687 | 2748 | $48.09 |
| c1.small | 139 | 556 | $55.60 |
| x1.small | 63 | 252 | $25.20 |
| m1.xlarge | 102 | 2448 | $173.40 |
| c1.xlarge | 31 | 496 | $54.25 |
| c2.medium | 29 | 696 | $29.00 |
| m2.xlarge | 10 | 280 | $20.00 |
| | 1061 | 7476 | $405.54/hr |
| | | | $296,044.20/mo |
We mined about 1/100th of a penny. Seriously.
For a Good Cause
We were hoping that we would be able to mine enough to be able to donate the earned dogecoin to a Shiba Inu rescue, but clearly this wasn't mathematically possible.
So we're going to donate $500.00 real dollars (plus 1/100th of a penny's worth of dogecoin) to NYC Shiba Inu Rescue. They're in desperate need of donations, so if you can spare any change, please don't think about donating - actually donate.
Doge on!

Published on
31 March 2018
Category
Tags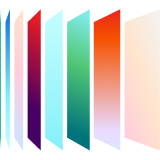 Ready to kick the tires?
Sign up and get going today, or request a demo to get a tour from an expert.
Get started