Downtime is Uptime: Hole in the Wall: On Food, Travel and Human Connection
Part of a podcast series that spotlights the passions and outside-of-work lives of Metal employees. This week, Sasha Lee Jonnalagadda shares a peek into her life.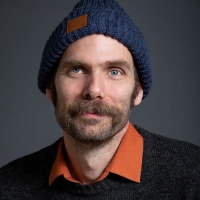 Ty Gibbons
Creative Producer
In February of 2020, in a time that now feels like another era, I met up with Sasha Lee Jonnalagadda at Hole in the Wall, an Australian cafe in Lower Manhattan. We were there to talk about two of Sasha's favorite passions: travel and food. The café fit the bill perfectly as Sasha has family in Australia and had recently visited the country.
Food has typically been an important factor in where Sasha decides to venture to next; a pre-Covid trip to the country of Georgia was inspired by tasting Georgian food for the first time at the DC-based restaurant Supra. Other past adventures include food-filled journeys to the Franschhoek Wine Valley in South Africa and San Miguel de Allende in Mexico.
At Hole in the Wall Sasha, in true foodie fashion, gave me a rundown of the menu. "The Avocado Smash is similar to an avocado toast in Australia: avocado, radish, poached egg on top. Very good and modern. The Chili Scrambled Eggs, very Australian, something that's a little different. The Power Bowl, the Summer Bowl—" After a lesson in the iconic Tim Tam cookie and the various ways people eat it, I ordered the Tim Tam Shake for the full experience.
With drinks in hand, Sasha told me one of her favorite parts of traveling is meeting other people. "You meet someone else who loves traveling and you talk about where you've been and where you want to go; it's just another connection." Shy as a child, Sasha blossomed into a people person in college and now brings that passion to her role in HR as well as her journeying. Like the rest of us Sasha has been stuck at home due to the pandemic, and a year after we met up, I pinged her to ask whether she dreamed of traveling once restrictions were lifted, and if so, where she might go next. She wrote back immediately to say she missed traveling very much, and yes: Burma! or Morocco!
To listen to the full story, check out this week's Downtime is Uptime podcast.
Published on
28 June 2021
Category
Tags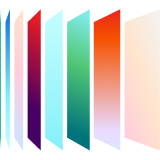 Ready to kick the tires?
Sign up and get going today, or request a demo to get a tour from an expert.
Get started