Downtime Is Uptime: A Cue Stick and a Boom Mic: A Conversation on Pool
Part of a podcast series that spotlights the passions and outside-of-work lives of Metal employees. This week, Enkel Prifti shares a peek into his life.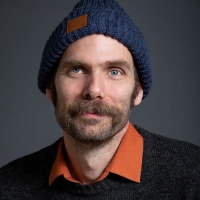 Ty Gibbons
Creative Producer
For today's episode of Downtime is Uptime I met up with Enkel Prifti at Eastside Billiards, a pool hall on East 86th Street in Manhattan, so I could witness his passion for pool in action. With a cue stick in his hand and a boom mic in mine, we circled the table as he sank shot after shot—corner pocket, side pocket, carom to corner pocket—and explained the intricacies of the sport. "It's a very linear game" he told me "and it kind of relates to my passion for automation nowadays, and scripting, as they are very linear. You essentially tell something what to do and you know what happens."
A disastrous go of my own with the cue stick begged the question: how does one get so good at pool? "I started in the middle of fourth grade," Enkel told me. "Around that time there was a new pool hall that opened up in our neighborhood in Albania." While his older brother—fellow Metal colleague Golden Prifti—and friends played each other, Enkel would practice by himself on an empty table nearby. Soon Enkel's own friends joined in, with the understanding that the losing team had to pay for table time; Enkel can't remember having to pay a single time.
When Enkel's family moved to Belgium he joined a rec center and ended up winning the league's pool tournament, beating out high school juniors and seniors as a seventh grader. A subsequent move to New York City resulted in a new favorite pool hall and lots more billiards time with Golden and newfound friends. He told me the matchup between him and his brother is very fair and head-to-head these days, though he soon admitted to winning most of the time. And are they still playing loser-has-to-pay? Enkel laughed as he reset the rack for another round. "No, that's not happening anymore."
To listen to the full story, check out this week's Downtime is Uptime podcast.
Published on
27 July 2021
Category
Tags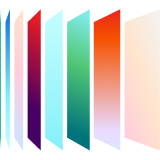 Ready to kick the tires?
Sign up and get going today, or request a demo to get a tour from an expert.
Get started