Salmorejo
Contributor Jason Lee brings a Salmorejo recipe to our CNCF Cookbook. It's a thicker, creamer, and less vegetal version of Gazpacho, and the only equipment required is a blender.
Ingredients
8 ripe tomatoes roughly chopped
2 cups stale bread torn into pieces. White bread works best, but if you have a crusty bread, just cut the crust off. Avoid using whole wheat or grainy bread as it'll result in a poor texture
1 cup extra virgin olive oil
1 clove garlic. Yes, I know you love garlic. I do too. Don't be tempted to add more.
1/4 teaspoon kosher salt
Splash (approximately 1/2 teaspoon) sherry vinegar
2 hard boiled eggs roughly chopped (optional)
1/2 cup sliced serrano ham (optional)
Directions
Place the chopped tomatoes, bread, garlic clove, salt and sherry vinegar into the blender. Blend for a couple minutes until it all comes together.
With the blender still on, slowly add the olive oil and continue blending until smooth.
Divide into four bowls and serve cold.
Top with the hard boiled egg and serrano ham.
Published on
29 September 2022
Category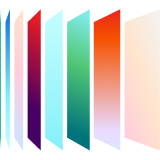 Ready to kick the tires?
Sign up and get going today, or request a demo to get a tour from an expert.
Get started