Grandmas Posidentos Sauce with Meatballs
Contributor Nicholas Eberts brings his Grandma Posidento's Sauce with Meatballs recipe to our CNCF Cookbook. This comfort food is meant to be served community style: in a giant pot and shared with neighbors.
Ingredients
Olive oil
1 cup onion, chopped
4 cloves garlic
Minced red pepper flakes to taste
3/4 cup red wine or sherry
1 tablespoon dry oregano
1 tablespoon dry basil
1/3 cup romano cheese, grated
1 tablespoon salt
1 tablespoon sugar
4 cans (28 ounces)
San Marzano whole peeled tomatoes
Good Italian sausage (mild or hot or both!)
1/2 cup cold water
1/2 cup bread crumbs
2 eggs, beaten
1 1/2 pounds chopped meat (80% lean is preferred)
1/3 cup romano cheese, grated
2 cloves garlic, minced
1 teaspoon salt
1/4 teaspoon pepper
Directions
Brown the sausage in the sauce pot and set aside.
Coat the sauce pot with olive oil and add the onion and red pepper flakes.
When the onion is soft (not caramelized) add garlic and sauté until fragrant (about a minute).
Add the wine and boil off the alcohol (takes a minute or two).
Add tomatoes, basil, oregano, sugar, salt and stir together. Bring the sauce to a simmer for about half an hour.
In an immersion blender, purée the sauce, add the sausages back into the pot and cook for no less than 5 hours, stirring every 30 minutes or so.
Taste it, adjust it, make it your own!
Preheat the oven to 400°F.
In a large bowl, combine water, bread crumbs and eggs; stir to blend; let stand for 5 minutes. Add the meat and the remaining ingredients.
Shape the meat into balls, place them on a lightly oiled pan and cook them for 5 minutes per side.
Try to time this so that the meatballs get dropped in when you have 2 1/2 hours of sauce cooking time left.
Published on
29 September 2022
Category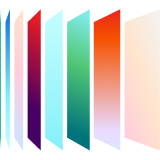 Ready to kick the tires?
Sign up and get going today, or request a demo to get a tour from an expert.
Get started