Eggs in Purgatory
Contributor Laura Santamaria brings her Eggs in Purgatory recipe to our CNCF Cookbook. You can eat this amazing meal for breakfast, lunch, supper, dinner, or anything in between
Ingredients
2 cloves garlic, thinly sliced
Olive oil
Red pepper flakes, to taste
28-ounce can tomatoes, either diced or puréed
1/2 teaspoon sea salt, to taste
1/4 grams black pepper, to taste
Rosemary, pinch of dried or 1 sprig fresh (minimum), to taste
1 tablespoon unsalted butter
4 tablespoons grated parmesan cheese (or to taste)
6 eggs
Garlic bread (optional, but highly recommended; the crustier the better)
Dried parsley for garnish (optional)
Directions
In a medium-to-large skillet, roast the garlic and red pepper flakes in olive oil on medium heat until they're giving off that lovely scent of garlic.
Add tomatoes, salt, pepper, and rosemary. If you're using puréed tomatoes, stir and simmer for 15-20 minutes. If you're using diced or whole tomatoes, simmer and smash the tomatoes until everything has broken down. Wait until wells made with a big spoon in the sauce hold a rough shape for a little bit.
Add the butter, parmesan cheese, more salt, and the red pepper flakes once everything's boiled down into a nice thick sauce. Taste it to ensure you've got the spices right for your preferences. Give it a bit of time to warm up (until the butter's well distributed and melted in).
While that's warming, crack eggs into a container.
Once the tomato sauce is simmering and bubbling, make wells in the sauce, evenly spaced. Slip the eggs one by one into the wells.
Cook with a lid on until the whites set. This takes 3-4 minutes. Leave the yolks somewhat runny!
Once set, take the skillet off the heat and add more cheese and parsley for garnish. Get some garlic bread (nice and crusty—homemade is great, but frozen works well too) and get eating.
Published on
29 September 2022
Category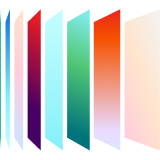 Ready to kick the tires?
Sign up and get going today, or request a demo to get a tour from an expert.
Get started