Cream Cheese Pound Cake
Contributor Tracy P. Holmes brings her Cream Cheese Pound Cake recipe to our CNCF Cookbook. It's a go-to recipe for any occasion and a solid addition to the holidays.
Ingredients
2 sticks unsalted butter, softened (226 grams)
1 stick margarine/oleo, softened (113 grams) or baking spray for greasing the pan
1 (8-ounce) package cream cheese, softened (227 grams)
3 cups sugar (594 grams)
7 large eggs (room temperature works best)
3 cups all-purpose flour, sifted (360 grams)
1 teaspoon vanilla extract (4 1/4 grams)
1 teaspoon almond extract (4 1/4 grams)
Directions
Mix the butter, cream cheese and sugar.
Add eggs alternately with flour.
Add in vanilla and almond extracts.
Place the batter in a large greased (using the margarine) and floured pan in the middle of a cold oven. You can use vegetable spray or baking spray for this also, as greasing and flouring can be inconsistent. Note: The cake must be started in a cold oven!
Bake at 325°F (162°C) for approximately 1.5 hours. Do not open oven the door at any time until the cake is done or until roughly 5 minutes before expected in order to check for doneness (toothpick works great for this: if you see anything on the toothpick, it needs to cook for a wee bit longer).
After removing the cake from the oven, let it sit for 5-7 minutes before inverting the pan for removal.
Published on
29 September 2022
Category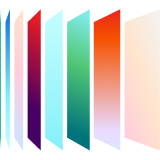 Ready to kick the tires?
Sign up and get going today, or request a demo to get a tour from an expert.
Get started