Architecting for Success at the Edge
Edge compute, as a continuation of the cloud wave I've helped to build over the last two decades, connects me back to my roots.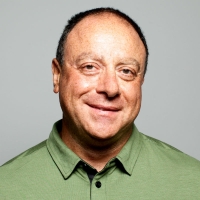 Throughout my career I have always been motivated to solve difficult technology challenges and build disruptive new business models. What excites me the most is working across the boundaries of traditional industries to create step functions that contribute to a brighter future.
In short, I love solving big problems and my current target is unleashing innovation at the Edge.
While many people speculate about the killer applications or the ideal use cases for Edge Compute, I like to think that my background and previous work informs a particularly relevant and clear vision for what needs to happen to unlock meaningful success. Over the last 25 years I was fortunate to play a critical industry role in developing the technologies and products that I expect will dominate the architecture of the edge, such as:
The expansion of global IP and ethernet networks;
The development of last mile fiber services;
The explosive growth of carrier-neutral data centers;
The disaggregation of hardware and software.
With this front row seat, I've participated in the amazing transformation that cloud infrastructure has enabled over the last two decades, with all the liberating effects for enterprises and developers.
Edge compute, as a continuation of that cloud wave, connects me back to my roots.
Setting the Stage
Like most things in life, there are certain cards we are dealt that inform the rules of the game. When it comes to edge, there are a few key trends that define the shape of the edge architecture.
Hardware at Software Speed - The first trend is the freedom of choice provided by disaggregation. My journey with disaggregation started as a founding member of the Telecom Infrastructure Project (TIP), where we set off to empower infrastructure providers around the globe with technology options that would enable them to deliver on their ultimate mission of connecting the world. By separating the hardware from the software, disaggregation resulted in significant acceleration of innovation for both software and hardware technologies and expanded the number of companies that could bring unique solutions to market. This approach has been carried forward at a massive scale by the hyperscalers, and is likewise fueled by the Cloud Native movement.

The Rise of Developer Power - There is little doubt about the effect of the Open Source and the Cloud Native movements on the pace and scale of innovation. I believe we are in the midst of a new Golden Age for infrastructure as these incredible forces allow developers to activate value from across the entire spectrum. Developers (and the software they write) are eating down the stack to take advantage of and optimize hardware, networks, datacenters and (for the first time) wireless networks and in-building access. This is unleashing incredible efficiency, velocity and new services in a domain that was always seen as a "black box" for developers. No longer!

A Perfect Storm of Investment - The shift towards a disaggregated computing architecture has unleashed incredible investment in hardware and custom silicon, alongside similarly massive investments in data centers and next generation wireless platforms (including 5G and CBRS).
So, What Does the Edge Architecture Look Like?
I've spent the last 18 months, and especially my time since joining Packet, defining and building an architecture for the edge. Here are the five ingredients I see shaping this next wave:
#1. A "Go Anywhere" Cloud Model - With the edge, the entire point is to go boldly where others have not gone before. This means you cannot rely upon existing datacenters alone - you need a flexible model that can be dropped in literally anywhere, on a massive and repeatable scale.
This is why containerized datacenters capture the imagination. It's not because it has to be a shipping container to live at the edge - in fact a WeWork back office or Walmart IT closet would do just fine. It's simply that you need the ability to drop 5-20 racks anywhere in the world at an affordable cost.
#2. The Experience of the Cloud - The point is, everything needs to be API-driven or it is just not the cloud. From ordering new inventory and tracking its delivery, to deploying existing infrastructure, controlling the network or analyzing usage. As we go to the edge, we cannot sacrifice automation even when the going gets tough: specialized hardware and difficult to reach locations only reinforce the need for API's that allow software to do the complex work.
The edge will be the cloud.
#3. Joint Operating Model - Translating this to the infrastructure world, we think that various entities will own hard assets (not just small, itty bitty Packet), and will likely share or trade responsibilities for operations.
This is one of the main reasons why we're releasing an Enterprise (software only) product: to give other "operators" the ability to run Packet-style infrastructure experiences in places where we don't own the datacenter or the hardware.
#4. A New Hardware Delivery Model - Hyperscalers like Facebook flipped the hardware world on its head when they decided to start working directly with ODM's and others to design the exact hardware for their use cases. In fact, they have optimized from the building (datacenter) on up.
We need a similar approach to the edge, but with one important caveat: we need to anticipate just how many things aren't likely to be in our control. And that's why we're so committed to projects like Open19, which allow us to design from the rack level up - the lowest common denominator.
#5. Clients Can't Touch It - If we're going to escape the bloated costs and painful realities of most subscale (read: Enterprise) deployments today, we'll need to borrow one very important rule from the public cloud: you can't touch it. This also means you can't choose the kinds of cables, if there is a bezel on the front, or what color the lights are. And you certainly can't go there (or ask someone else to go there) to fiddle with a cable or replace a drive-in hardware RAID.
The Edge Will be Built by Developers, Not Engineers
The Edge is a complex undertaking that requires an enormous number of changes to occur. As nice as it would be, it's unlikely that one day it will simply appear and everyone will buy it. Instead, this will be an evolution.
When you think back to the early days of Amazon Web Services, it was really quite bare bones. In fact, many traditional players joked about EC2 and S3...honestly, who would trust a computer with no disk, or put things in a "bucket"?! But Amazon knew who its customers were, and listened closely - building what they wanted and needed (and sometimes, what they didn't!). They built infrastructure like software.
This is, of course, much easier to do with a centralized, virtualized cloud product. The edge will be more complex and nuanced, but the process will be the same.
And that's why at Packet we're practicing. Throughout this year we'll be releasing early and often. From our initial edge site deployment in Boston with SBA Communications, to dozens of other sites throughout the year. We'll add in CBRS wireless, cloud interconnect, Open19 form factors, and more. We'll work with our partners, the supply chain, and our users - and listen hard to what they need, what's working and what's not.
We'd love you to join us on this journey.
Published on
31 January 2019
Category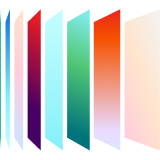 Ready to kick the tires?
Sign up and get going today, or request a demo to get a tour from an expert.
Get started