My First Server Was Named Neuromancer: Announcing Packet's Series A Funding Round
Today, Packet announced a $9.4 million Series A funding round, led by SoftBank Group of Japan. To say the least, we're all pretty damn thrilled.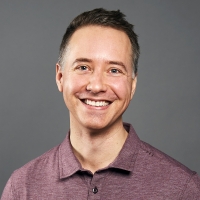 Zac Smith
Global Head, Edge Infrastructure Services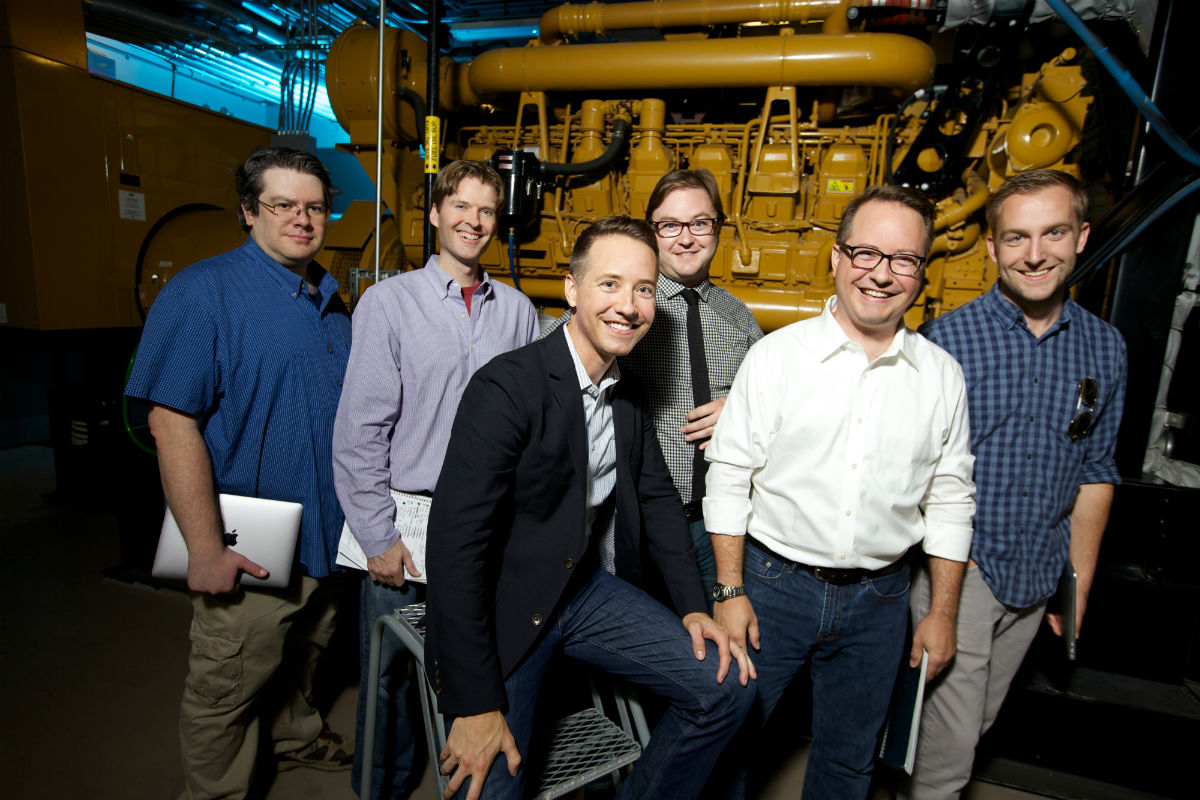 "Night City was like a deranged experiment in social Darwinism, designed by a bored researcher who kept one thumb permanently on the fast-forward button."
― William Gibson, Neuromancer
Today, Packet announced a $9.4 million Series A funding round, led by SoftBank Group of Japan. To say the least, we're all pretty damn thrilled.
Sprinting the Marathon
First, let me state what's obvious to any founder or startup team: raising money is hard! From finding a great partner to negotiating the proper deal, it can feel a lot like running a marathon at a sprint. There are the overarching needs of the business, but also the inputs from current investors, employees, and other advisors. Keeping these (often competing!) elements working together for 3-4 months is hard enough, but the real trick is doing it while also running and growing a business. Long story short: kudos to the entire Packet team - high fives all around!
Finding the Right Partner
Much more important than the amount we raised is that we found a partner that loves what we do and shares our vision for how we can lead the next wave of infrastructure innovation.
SoftBank has a notoriously long-range vision, including a 300 year plan by founder Masayoshi Son and is known for looking far down the road while others are focused on navigating the short term. This is a huge advantage for Packet and its customers.
How Did It Come About?
The only way to tell this story is with a series of gifs, right?
When we started Packet in July 2014, my co-founders and I agreed that we would prove our thesis before raising significant capital. We needed to be certain that automated single tenant infrastructure was actually something the marketplace wanted.
By January of this year, with six months of market experience under our belt, thousands of users on the platform, and a growing recurring revenue stream (acquired with literally no marketing or sales budget), we were convinced this thing was real. So we started looking to raise growth capital.
Touring Sand Hill / The VC's
Right out of the gate, we were fortunate to meet some of the best infrastructure investors and VC firms in the business.
Introduced by our amazing clients, partners and friends we toured Sand Hill Road, took calls from firms from around the world, and put on suits while visiting NYC skyscrapers for the better part of a month. Some thirty meetings later, our wallets were stuffed with business cards from super smart investors, but the feedback was pretty clear: it was going to be incredibly difficult to convince most VC's to fund our business.
Why? Well, they loved that we were in the trenches of cloud computing - that massive, huge, IT-devouring hyperscale business. But they doubted that automating bare metal servers was really as transformative as we suggested. Wasn't the cloud already solved? And even if it wasn't, could a small startup really make waves in such a huge, capital intensive market?
The fact that our business also requires millions of dollars of shiny toys...errr, servers...was a huge barrier - more than one investor said something like: "I love this idea, but if I bring a hosting business to my partners, they'll laugh me out of the room!"
Sharks Only Swim Forward
Back in at Packet HQ, we started to plot a way forward. Each week brought further validation of our vision - announcing a partnership with Mesosphere, launching Tectonic with CoreOS, and inbound leads from some of the biggest companies in the world. We were determined to find more than a funder - we wanted a partner that could help us hit this out of the park.
I was reminded of a loosely technical conversation that had been bouncing around since back in 2015. At the time, a guy from SoftBank had arranged to meet me in my office and said "tell me more about this bare metal automation thing you're doing." We had been trading calls, texts, and meetups every few months, and it just kept getting more and more interesting.
While I was hesitant to work with a "strategic", this felt different. SoftBank certainly isn't your normal corporate venture arm and we aren't your normal venture investment, or so it seemed. After a few trips to Tokyo and many late nights talking about the future of server automation, we felt confident we had found the right partner to tackle this problem with. I guess you could say that the 300 year plan of Softbank includes lots of computers doing lots of things, and they're not all virtualized!
Getting the Deal Done
Side note for those wondering about the mechanics of it all. Finding the right investor or closing the deal was time consuming, but pretty enjoyable. It was a bit like dating in that I had a great time meeting everybody and sharing the Packet story, but after a while you're just ready to settle down.
Luckily I had learned my lessons during the sale of Voxel to Internap back in 2011 and vowed to be "data room" ready at all times - keeping great records, key metrics and a comprehensive management package for every single month Packet had been in business made the due diligence process pretty simple.
The real challenge was making sure that even with a small team, we kept servicing our customers and growing the business. We added 1,000+ customers from the time we started talking with investors until closing. We also opened 2 datacenter locations and launched several major platform features. Every startup CEO who also plays head sales person and top customer advocate will know the challenges a growth leader faces while raising capital.
To help me "get the deal done" without distracting too much of our founding team, I hired DH Capital as advisors at large. Along with Steve, our CFO, they were instrumental in helping me keep as much of my focus on the business as possible.
What Does This Funding Mean?
Practically speaking, we now have the funds to make some smart investments in people and to leverage a healthy balance sheet to power our facilities growth.
The fun part here is the people. We are a group of men and women from around the world that simply LOVE hardware, networks, and all the things that go into automating them. We're excited to grow our engineering and network expertise, and to bring that same sense of innovation to our sales, marketing, and outreach efforts.
We also will be getting out to meet more of our customers and partners -- at conferences, meetups or any place you'll have us! We're passionate about bare metal automation, but it's what our customers do with our infrastructure that puts the tingles in our spines.
What Does it Look Like in a Year?
One of the biggest things we hope every one of our customers and partners will notice about Packet is our unbounded enthusiasm for "what's next". Our energy about all things "Layer 0" is hardwired in our DNA, but we hope you'll see the results of that in some of our next major products and features. We're anxious to hear from you -- as users and supporters of our belief in bare metal compute, your needs and dreams. Thanks for joining us on the journey!
P.S. My very first server, when I signed up on as a newbie Linux hosting reseller back in 2001, was actually called Neuromancer. I believe it was a slice of a shared VA Linux machine running Debian 2. That was back when mysterious Linux sysadmins still named each server before sending out the root passwords to customers in a release letter email. Thanks Raj Dutt!
Published on
14 September 2016
Category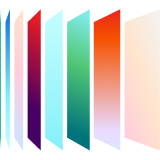 Ready to kick the tires?
Sign up and get going today, or request a demo to get a tour from an expert.
Get started