Automated bare metal is a slam dunk for Super League Gaming
Transforming its digital strategy enables gaming company to provide winning online content for its fans while navigating explosive growth in new users
As with so many companies telling their story in 2020, the phrase "and then Covid" is now part of the parlance for Super League Gaming. From December 2019 to the end of Q1 2020, Super League's esports fan base grew exponentially—particularly its Minecraft community. The California company's DevOps team needed to support the unprecedented growth, but in an agile way. Automation, a strong API, and Kubernetes support were key requirements.
62% growth in registered users: In just a few months—December 2019 to April 2020—Super League experienced a double-digit surge in its online community.
16 million monthly gameplay hours: In Q1 2020, the Super League platform supported 10% more gameplay hours than in all of 2019.
70% increase in video views & ad impressions: Skyrocketing usage has compelled not only the need for scale on demand, but also a more seamless user experience.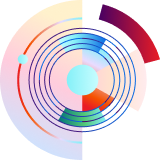 Ready to kick the tires?
Sign up and get going today, or request a demo to get a tour from an expert.
Get started