Pride in Fostering Transparency and Respect for All
Building a communicative, transparent community that's aligned on the same goals and mission, and where all are treated with respect, is something that is never finished.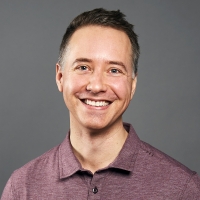 Zac Smith
Global Head, Edge Infrastructure Services
Pride is more than adding a rainbow flag to your avatar. At Equinix, we're fortunate to be part of a company that walks the walk, one that truly believes it necessary to build a culture where people can say, "I'm safe. I belong. I matter."
As powerful as those words are, it takes a lot of hard work to make their power feel real for our entire team. This Pride Month, Ty Gibbons, our Creative Producer, takes a close look at what that work is like by sitting down with four people from across the company to understand their experiences and learn about what they do to put these powerful words into practice, to cultivate a safe and inclusive environment for everyone.
In this third installment, Zac Smith, Global Head, Edge Infrastructure Services at Equinix, shares his perspective.
Ty Gibbons: Equinix's stance is "I'm safe, I belong, I matter". How do you ensure that your organization is walking the walk?
Zac Smith: I strive to create an environment where all voices can be heard, regardless of job function, seniority, gender, age, personality preference, or any other attribute. One way that I've focused on doing that, especially given the distributed nature of the Edge Infrastructure team, as well as our role in supporting platforms and customers around the clock, is to prioritize transparent and asynchronous communication methods. This helps remove silos and gives all team members equal access to information, conversations, and opportunities. Ensuring that we build a community that is communicative, transparent, and aligned on the same goals and mission, and where all are treated with respect, is something that is never finished. My job as a leader at Equinix is to keep finding ways to improve that.
Ty: How do you challenge stereotypes and promote sensitivity and inclusion?
Zac: For most of my career I've led businesses or products that are disruptive by nature. As such, I've always tried to support a culture that values challenging the status quo: coming up with new ideas, challenging beliefs, rethinking things, etc. For that magic to occur, people need to feel safe to speak their mind and expose their most vulnerable ideas, thoughts, or dreams. As such, aligning by our core values and then showcasing and celebrating the diversity of our people, our ideas, and our approaches is fundamental to the work at hand and creates better outcomes. I'm particularly proud of the work our People Experience and Metal Studios team has done in helping our growing and distributed team learn more about each other. I've found that humanizing our global team builds bonds of understanding that sometimes don't make it through via email, Slack, or Zoom.
Ty: How do you foster an open, communicative environment for your employees?
Zac: I learned a lot about communication modalities, especially in remote or distributed teams, from our former colleague Dizzy Smith. He gave a talk about choosing the right communication modality for a situation–and a framework for evaluating the pros and cons of each. Given the distributed nature of Equinix, and the velocity at which our business and products are evolving, being purposeful about how to communicate has never been more critical. Ensuring that we have open, transparent tools, such as GitHub, Slack, or Teams, and shared documents that recognize locations and time zones, the physical places and boundaries within which our teams collaborate, is critical.

Transparent communication isn't all roses. It can often be messy, uncomfortable, or take longer. However, I feel that the shared context and trust it can lead to are outcomes worth investing in.
Ty: What are Equinix's goals around diversity, equality, and inclusion? How are you committed to ensuring these goals are met?
Zac: Equinix has clear goals for increasing our representation of diverse leaders (which we know supports more diverse teams) across all departments and levels. I've really benefited from participating in our Allies Council and our Gender Equity programs, which have helped me understand my own biases and how to overcome them.

Personally, I also believe in the power of new to career or new to industry. Helping to widen the tent of opportunity in our industry to include diverse backgrounds is critical to our communities and our competitiveness as a business. As such, I'm a firm believer in mentoring, in lowering barriers around traditional education requirements, and in ensuring our recruitment and hiring processes support the outcomes we're seeking for in broadening our talent pool, leaders, and team members.
Ty: How do you encourage people to honor and celebrate the uniqueness of each individual?
Zac: The beautiful part about working in the internet infrastructure industry, and at Equinix in particular, is the sheer diversity of our global community. From employees to partners to customers and industry colleagues, we are a global industry that has helped lower barriers to communication across borders. I'm excited each day by the awesome challenge and responsibility that gives us all–and love celebrating our people for who they are–from our all hands to our customer newsletters to our user conferences. My job is to keep working on myself and ensuring I support, in whatever ways I can, an environment and culture that mirrors those values and ensures each and every person can feel they belong.
Published on
16 June 2022
Category
Tags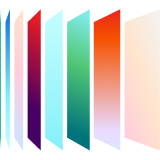 Ready to kick the tires?
Sign up and get going today, or request a demo to get a tour from an expert.
Get started