Pride in Creating Opportunities for People to "Step Into Their Power"
Inspiring a change in thought and behavior requires meeting people where they are and trying to see their story from their perspective.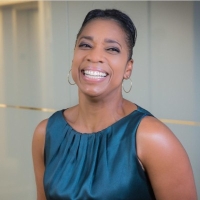 Anita Battle
DIB Senior Manager, Equity Programs
Pride is more than adding a rainbow flag to your avatar. At Equinix, we're fortunate to be part of a company that walks the walk, one that truly believes it necessary to build a culture where people can say, "I'm safe. I belong. I matter."
As powerful as those words are, it takes a lot of hard work to make their power feel real for our entire team. This Pride Month, we take a close look at what that work is like by sitting down with four people from across the company to understand their experiences and learn about what they do to put these powerful words into practice, to cultivate a safe and inclusive environment for everyone.
In this second installment, Anita Battle, DIB Senior Manager, Equity Programs, shares her perspective.
Ty Gibbons: The Equinix stance is that everyone working here should be able to say, "I'm safe, I belong, I matter." As senior manager diversity, inclusion, and belonging, how do you help ensure that the company walks the walk?
Anita Battle: I am fortunate to have two platforms that give visibility and agency. My paid role leading equity programs and my role as a BlackConnect leader both give me access to numerous Equinix communities and initiatives. Be it curating content or facilitating, these are opportunities to share my voice, give perspectives, and share lived experiences of those who are often overlooked. It is this wider gaze that often moves others to think and act differently.
My efforts are to ensure that the often overlooked are seen, heard, valued, and treated with humanity. I am fortunate to collaborate with leaders and colleagues who are committed to modeling "I'm safe, I belong, I matter." Acknowledging that transformative change in social justice and systemic discriminatory practices is slow, but the transformation starts with conversation.
It's necessary to meet people where they are and try to see their story from their perspective. To inspire others to shift their thought and behavior, I want to create opportunities for people to step into their power and rise above. So, I try to lead with empathy. By meeting people where they are I can see their full story and potential. Some of the conversations simply begin with encouraging them to start before they think they are ready. There's never a good time to get uncomfortable. I also ask what they want to feel in the end. Motivating others requires me to see them. I try to create a psychologically safe environment for colleagues to be vulnerable.
Most people want to shift; they may not know how, or they may not know what they need to know. It takes a willingness to learn by investing time and effort in communities unlike their own.
Ty: How do you foster an open, communicative, and inclusive environment in a large and (for the past few years) remote working environment?
Anita: Conversations begin with empathy and transparency.
The switch from in-person chats and panels to "everything and everybody on Zoom" was a cultural shift. Sharing a meaningful message requires me to think slowly, be mindful of my tone, my words, the situation, and the audience. I also must demonstrate empathy and transparency. This gives me the credibility and trust to be believed. The message may be prescripted, but the delivery is not. I use the words on paper to guide my thoughts, as reminders. I generally speak with my head and heart. But I also give grace when listening. I encourage others to follow this practice; refrain from reading or memorizing. Because if I worry too much about the content, I miss "hearing" the words or behaviors of my audience. Don't fret about the "Zoom silence;" remember, people need time to process what they heard and then time to respond with words.
Ty: What is the central message you hope new Equinix employees take away from your Diversity, Inclusion, and Belonging onboarding meetings with them?
Anita: I have the fabulous opportunity to invite all new hires to a facilitated DIB Onboarding Workshop. To be able to welcome Equinix newbies and immediately have transparent equity conversations is unique. This workshop establishes the foundation for who we are, what we believe, and how we behave. It creates pathways for future conversations. Many employees immediately see their uniqueness is valued, and they are happy to have chosen to work for a company that welcomes open conversations and behaviors about ethnicity, gender, language, faith, disabilities, or even wellbeing. Beginning with trust we become successful in our work, in building relationships, and modeling respect. The message that I want to impart is that they are empowered to make change; everyone can advocate for progress regardless of title, tenure, or relationship to power. And change is listening, observing, helping, and reflecting. Just as important, the DIB Workshops are a two-way path; I learn something on every occasion.
Ty: How are you committed to ensuring and delivering inclusion?
Anita: I ask a lot of questions. When crafting a document, I ask if ConnectAbilites has been engaged. When facilitating, I make sure every region gets a "live session" in their time zone. When creating and launching an initiative, I seek as much representation as possible. Even to this day, I am intentionally overlooked, dismissed, and devalued. These experiences guide me not to do the same to others. When you know how it feels, you never want to inflict that pain on another soul.
We must build the framework–a value system—to create change with the focus on humanity. When we choose humanity as our North Star, we step into our truths, truths that acknowledge we should be better and we should do better. If we are to inspire, to step into our power and rise above, we must lead with empathy. Empathy extinguishes presumed limitations and assumptions; it creates communities where everyone belongs.
Thinking as a community and less about our own interest guides us to equity. There is enough compassion and empathy in social justice to be thoughtful and intentional. We must move from words to action; we must make space for the deep level of work needed for change.
Ty: How do you encourage people to honor and celebrate the uniqueness of everyone?
Anita: I begin with the simple fact that I am a woman of color, a woman with a lived experience of privilege, and a person whose community has deep roots in faith, greatness, and tragedy. My intersectionalities are numerous, and yet I would not trade any pieces of me for something different. All that and more brought me to the person that I am today. I choose to own my persona.
Everyone has a unique story. Own yours! Be comfortable with who you are and tell your story. Control your narrative and do not let others write it. Relinquishing your power to others cannot happen. Understanding your value allows you to frame and control your destiny. Ask yourself, "Who am I? What do I want to be? How do I want to be seen?" Take your answers and chart your destiny. Others will follow, accept, and appreciate you.
This may sound simplistic, but we tend to emulate others or get our confidence from media influences. The outside forces are guidelines, not rules. Yes, many of us are under assault right now. But right here at this moment, as an Equinix employee, know that your uniqueness is being envied by someone, it is welcomed, and it is valued. Sit with that for a moment!
Published on
10 June 2022
Category
Tags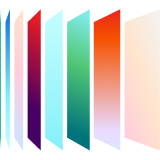 Ready to kick the tires?
Sign up and get going today, or request a demo to get a tour from an expert.
Get started