My Journey to Managing Tech Partners
Being a people person is one thing, but it requires a lot more than that to be a successful Partner Manager. In my role, where no two days (or two partners) are the same, I've found it takes an eye for detail and a finely tuned ear to turn ideas into growth.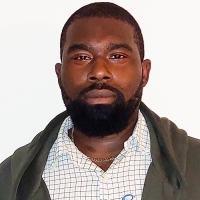 Shaedon Blackman
Developer Partner Analyst - Commercial
How did my path to becoming a Partner Manager start?
The answer to this question requires a trip down memory lane, through three different industries. On the surface my previous experiences as a stylist, construction crew manager, and sustainability advocate don't overlap, but together they have helped me develop the skills to work with our fast-growing partner ecosystem.
Let me whisk you away to a distant time called 2014.
Started From the Dressing Room...Now I'm Here
It all started at a not-so-little clothing store. I was working as a stylist lead and had a knack for managing people. I enjoyed the managerial side of the job, including making the schedules and being the go-between with corporate to make sure our store was a positive representation of the brand. I set my sights high and focused on finding ways to effectively manage our team and grow the brand.
Unfortunately, this brand had a certain "look" they were trying to achieve and their employees were encouraged to uphold a particular beauty standard. I didn't quite fit in. Eventually, my career started hitting a few roadblocks and I knew it was time for a change.
In a rather dramatic twist, I turned to construction, specifically scaffolding. Of all the lessons I absorbed as a scaffolder, one has stuck with me in particular: give yourself time to learn the ropes. Taking your time in the learning stage of any craft will teach you how to be the most productive.
Since I was new to scaffolding, I asked questions, watched skilled workers, and applied those learnings in my day-to-day role. I still hung on to my love for managing people and, over time, I worked my way up to running the scaffolding crew.
Construction work ebbs and flows, and I was hungry to take the next step in my career. I thought about my love of management and decided to pursue a more intellectual field with the goal of working somewhere I could undoubtedly fit in.
Enter the world's greatest grandmother: Jackie Blackman. She saw how hard I worked from a young age helped find opportunities for me to get involved with programs for urban youth. She showed me Pursuit (then called C4Q), an organization that is creating new education paths to bring people into the tech industry. I applied and was accepted into the Pursuit Fellowship for software engineering in New York City.
After completing the program, I worked on a sustainability-focused project. Manuela Zoninsein, the CEO and Founder of Automated Water Machines and Zac Smith, the co-founder of Equinix Metal (at the time, Packet) served together on Pursuit's Operating Board. They reached out, asking me to showcase my project at Packet's IFX event in Las Vegas. Something clicked, because shortly after, Zac asked if I would join the team at Equinix Metal.
Manuela and Zac followed up with their commitments to be active channels for pushing diversity in tech, and my goal of being somewhere I fit in paid off in full. Zac, Jacob (Packet co-founder) , and many others from the "OG" Packet team supported me from Day One.
I felt like I was exactly where I was supposed to be.
Can't Stop, Won't Stop Learning
From the time I set foot at Equinix Metal, the learning didn't stop. I spent a lot of time digesting information about the business and what resources are available for certain problems–all of which lead me to partner management. Right away, Joshua Krammes, who heads up our Strategic Partnerships and Startup Engagement team, took me under his wing.
Every partner has specific needs, and taking time to discover those needs and allocate resources is critical to seeing the opportunity flourish. I've always had a thirst for learning, and this role continuously pushes me to find unique ways for each partner to succeed. In working with Qubitro, for example, I've been able to help them as one of our first startup program members, including integrating with our platform, collaborating on co-marketing, championing their story internally, and now supporting their continued growth.
Talk about progression!
Diving Into Our Partner Program
Fortunately, the day-to-day work is never the same, especially since we cover a range that includes startups, open source, and ecosystem partners. Depending on the journey and stage of each partner, our level of support and interaction varies quite a bit. This keeps me on my toes and encourages me to learn and grow alongside each of them.
For instance, with our startups, we first need to understand their needs and any gaps in their growth that we can support with the right tooling, people, infrastructure or services. Learning to ask the right questions wasn't easy. Fortunately, Josh has been running startup programs since the early days of SoftLayer, and his hands-on training has helped me understand how to help our startup partners get what they need to succeed.
Since our programs are fairly new and growing fast, I've found that creating and curating internal documentation has really helped me pull all the moving parts together. We now have a record of popular use cases, who benefits from what tactics, and what services and community (S&C) should get involved at which stage to provide the support our new partners deserve.
I've found that open source partners require a different approach. Ed Vielmetti, our Senior Ecosystem Engineer and a true open source veteran, has helped me understand the impact and role we play within this important community. Ultimately, it's all about community engagement: showing up and adding value is the name of the game. It's through simple things like auditing, listening, and interacting with contributors that I've been able to learn the ropes and start to build the skills I'll need to make an impact in this part of our program.
All in all, the best part about my job is being able to find companies with strong stories and help them reach their potential faster. While it can be difficult to level-set expectations (we all want to reach our goals faster, and sometimes those expectations are unrealistic), it's the thrill of the work itself and the payoff — seeing our partners succeed — that makes it worth it.
My Journey is Only Getting Started
A journey like this can't be done alone. My road to get here was a bit bumpy, filled with uncertainty and misplaced efforts. But through hard work, perseverance and especially the many helpful hands on my team, I feel I'm on a good path. Folks like Rain Leander and Mo Lawler encouraged me to keep a personality (honestly, when we spend all day talking about computers, you sometimes end up feeling like one), and finding inspiration in people like Jeremy and Rawkode, who help keep the magic alive with their ability to constantly light up the room.
If I could offer any advice, it would be to stay curious. Stay away from jobs that don't encourage questions and enable growth, and always seek to learn. The more you understand about your company, your product, and your partners, the better you'll do in your career.
Above all, I believe success is a collective effort of those around you, and for my journey that has definitely proven true. I'm excited to see where we go next, but regardless of where this winding path takes me, I plan to pay it forward in helping others pursue their journeys and celebrate their success along the way.
In a word it all comes down to community.
To hear more about my journey, check out the latest episode of our podcast: Beyond Digital.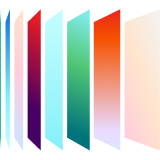 Ready to kick the tires?
Sign up and get going today, or request a demo to get a tour from an expert.
Get started