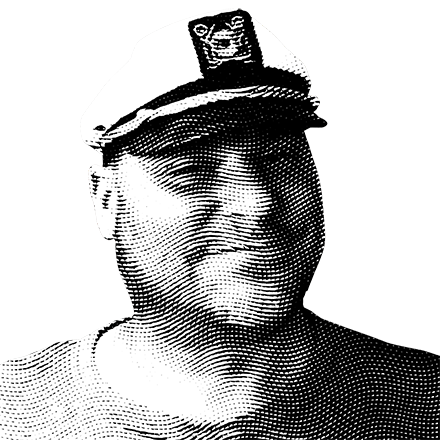 Marky Jackson-Taulia
Equinix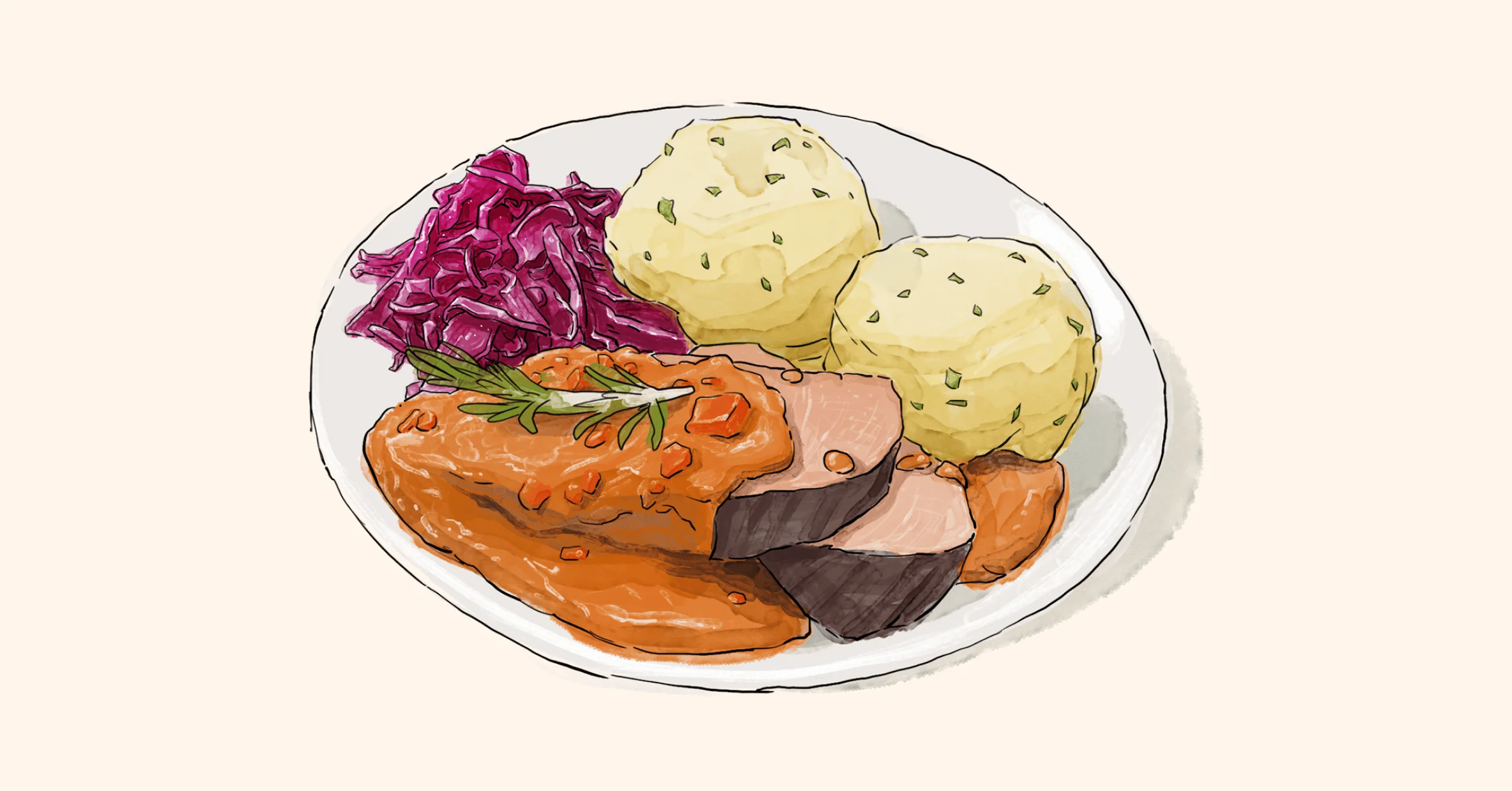 Ingredients
1 kilogram beef (2.2 pounds), off the bone—can also be a cheaper cut e.g.
round steak
Marinade
3 onions
2 apples
2 carrots
5 bay leaves
10 cloves
10 juniper berries
a handful of lovage
10 peppercorns
2 teaspoons salt
sugar (plenty—about 1/4 cup)
80% white vinegar + 20% water (the amount you need will depend on the
shape/size of the dish and the roast—but it could easily be a liter or
two)
1/2 liter red wine
cream (to taste)
bacon (a speck)
cognac (optional)
Directions
Prepare at least two days before you plan to eat
Peel and roughly cut the onions, apples and carrots. Add all the herbs,
spices, salt and sugar. Cover with the vinegar and water mix until the
meat and vegetables are fully covered. Leave the meat in the marinade for
at least 48 hours.
Remove the meat from the marinade. Dry it. Season with salt and pepper.
Put a bit of bacon (a speck, or some pancetta) in a pan. Sear the meat all
over. Douse with 1/2 liter red wine and reduce the heat.
After the wine has reduced a bit, add the marinade (including the
vegetables). Cover the pan with a lid and cook on a low-to-medium heat for
1-2 hours, depending on the thickness of the meat.
After the meat has cooked, strain the sauce, and boil it down; add cream
to taste; optionally, add more red wine or cognac to taste.
Serve the meat, covered in the sauce, along with potatoes and your
preferred vegetables.
Published on
03 November 2021
Category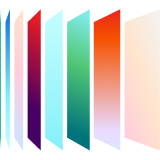 Ready to kick the tires?
Sign up and get going today, or request a demo to get a tour from an expert.
Get started